AT&T Motorola Atrix HD hands-on and unboxing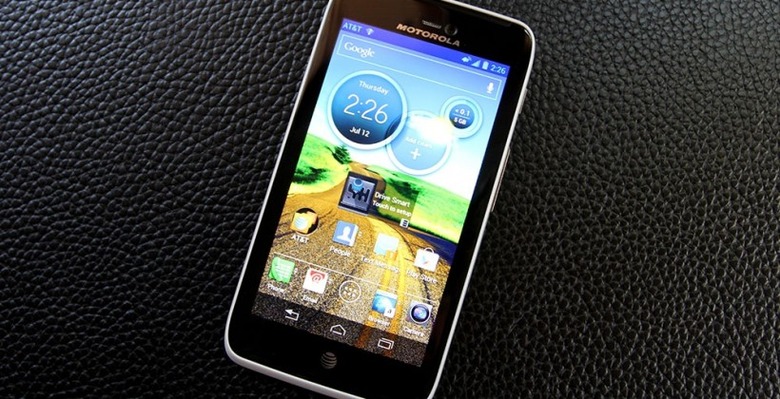 This week we've got the newest version of Motorola and AT&T's line of powerful smartphones, this time dubbed Atrix HD due to its ultra high resolution display. This device also runs on AT&T's 4G LTE network and closely resembles the device on Verizon known as the DROID RAZR. Here we've got a white casing surrounding a lovely curved-edges-having reinforced glass-covered display that's no less than 329 PPI, that being a resolution that's only beaten by 3 other devices on the market today, none of them having the build that this one does. In addition, Motorola is letting us know that they've dubbed this device as having 720p HD ColorBoost technology – we'll see how that plays out soon enough. For now, we sure as heck know it's bright.
At first glance, this device appears to suffer from a bit of the ol' stormtrooper syndrome with the white plastic surrounding its frame combined with the blacks on its front and back. Once you've got your hands on it, on the other hand, you'll find it to be more than high quality enough to tote around on a regular basis. As it was with the RAZR, so too do you have reinforced kevlar on the back and splash protection throughout, this meaning that even though there are a couple of ports (microHDMI and microUSB) up on top, you won't have to worry too much about talking on this device in the rain.
You've got the AT&T globe up front along with the Motorola logo, on the back you've got FCC info and the Motorola logo M, an 8 megapixel camera, single LED flash, and a speaker grille near the top as well. The battery inside is not removable in the least bit at all, the right side has a power button and volume up/down made with silver metal with ridges, and the left side has a door that covers your micro SIM card and microSD card slot. The whole device is relatively thin and fairly light at 0.33" thick and 4.94 oz (140 g).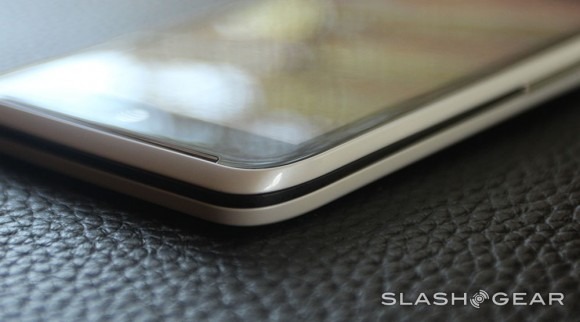 The display, again, is 4.5-inches and inside you'll find Android 4.0.3 Ice Cream Sandwich working with Motorola's latest rendition of the software. Motorola has their own unique take on Android which includes a ring/vibrate switch at the lockscreen as well as four options for lockscreen shortcuts. Inside you'll find a lovely new widget that Motorola is touting as a first, it having data usage, weather, date, and time in one set of circles.
Motorola continues their love affair with different modes of use with this device, showing off their Drive Smart abilities with an on-off switch for the environment on the first homescreen. Inside you'll find a simple set of controls that updates their system that we've seen on several Atrix and Atrix-related devices in the past.
This device will cost you $99 USD on a 2-year contract with AT&T, and we'll be giving you a full review of it soon, so stay tuned!