Misfit Flash Review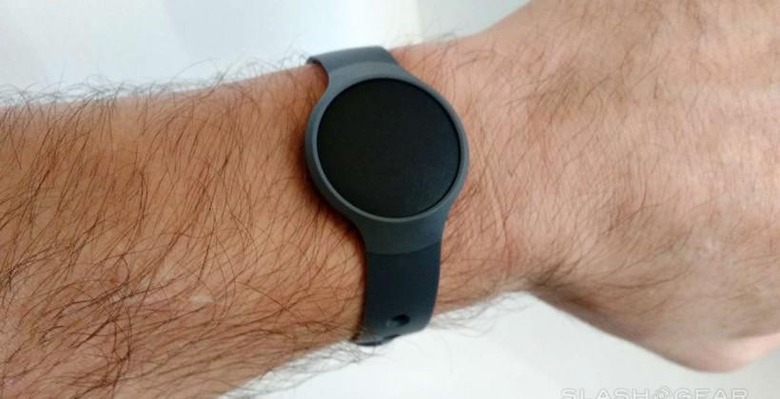 This is the story of how I became a believer in the activity tracking trend sweeping the smart device environment. While I was baffled that anyone would want to exercise in the first place back when products like Jawbone UP, Fitbit, and the Nike Fuelband were launched. Now I understand. I get why it makes sense to want to track how active I am. It's like scoring points in a video game – only these points make me feel like I'm winning physically. And the Misfit Flash is inexpensive enough – and works well enough – that I wouldn't even have had to break the bank to get here.
Hardware
The Misfit Flash is a tiny circular device that's a follow-up to the first Misfit-made activity tracker, the Misfit Shine. The original Shine is still available with a slightly more high-quality set of materials, but the both of these devices do essentially the same thing.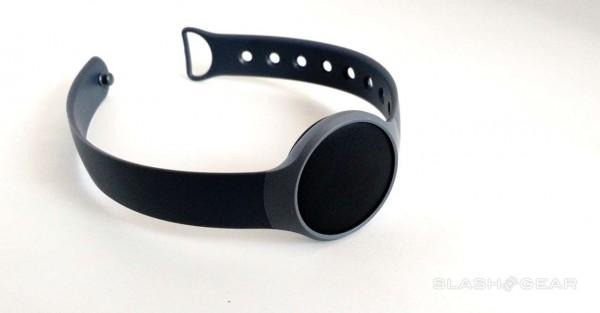 This device is high quality. Its outer bits are a soft plastic (TPU / Polycarbonate) – certainly not the kind of hard plastic we saw with a device like the Duet – no. This plastic has a matte look to it and it's clearly been designed by a team that's got industrial design detail on their collective mind.
The Misfit Flash is 28.5 x 8.0 x 28.5 mm (WxDxH) and weighs in at nearly-nothing 6.0 g. It's also waterproof to 30 meters – so feel free to take it for a swim. For more detail on color, head back to our first Misfit Flash article from its first reveal.
In the box you get a watch band and a clip. The watch band is extremely thin, made with a rubbery material that clips in easily and is a comfortable fit, even for my excitable wrists.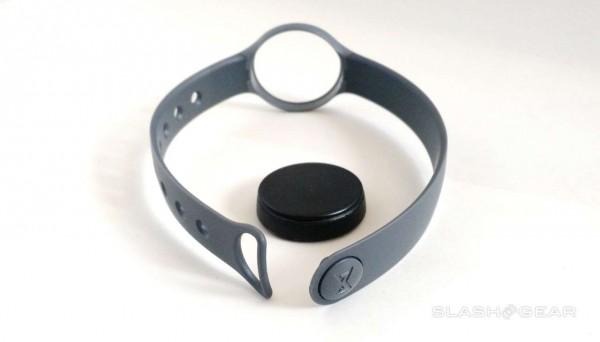 Generally I'm not able to wear a watch because I type all day long and the strap makes my arm hurt – the Misfit Flash band is the first band that I've ever been able to work with for an extended period of time.
*NOTE: Misfit calls this a "Sports Band" – whatever you want to call it is your own prerogative.
The clip is a very simple piece of plastic that fits around the Misfit Flash and attaches to your pocket, or your lapel, or wherever you want to clip it.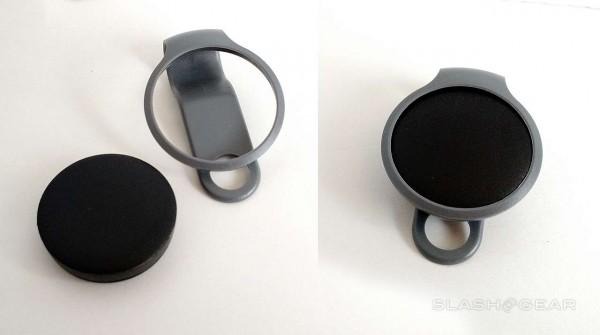 There's also a Panasonic CR 2032 3V coin-cell battery in the box. While we've not used the Misfit Flash for its suggested 6-month battery life, it's difficult to imagine it'd last anything less.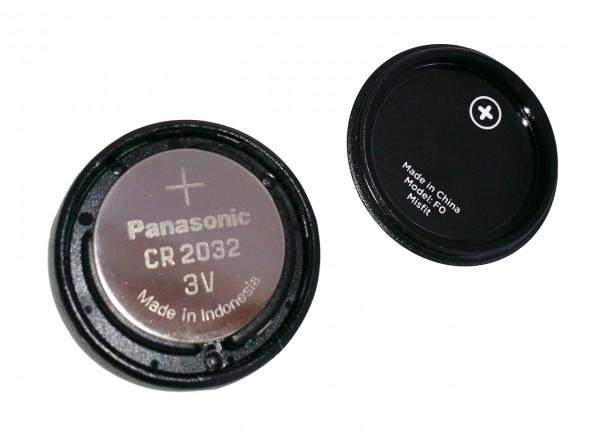 You're using basically no power, after all, tracking activity with a 3-axis accelerometer on its own. It syncs with your smartphone with Bluetooth 4.1 / BLE (Bluetooth Low Energy) and has 12 tiny LED lights on its face – red, the lot of them.
Software
Pressing the face of the Misfit Flash shows you how far along with your daily goal you are, then shows 6 lights. The lights are arranged at the top, bottom, left, and right, as well as at the positions of the clock that tell the time. Twelve lights, twelve hours – super simple watchface.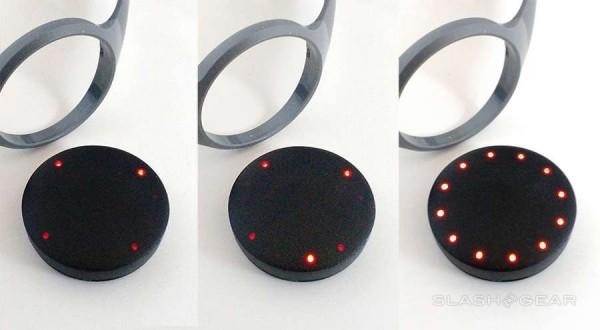 You attain points with the Misfit app, these points adding up to your daily goal. You can set your daily goal wherever you like it, and compare to friends' goals as well.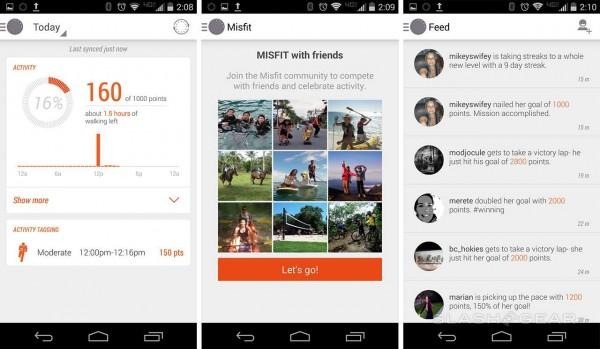 You can connect with people around the world through Facebook, and compare goals and compete.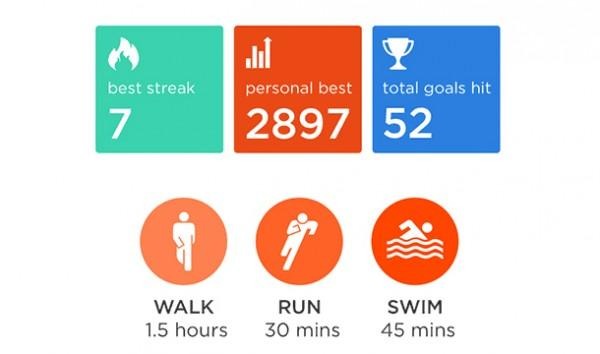 The basic Misfit app works for both iOS and Android while a Windows Phone release is in the pipeline. We'll expect that one sooner than later.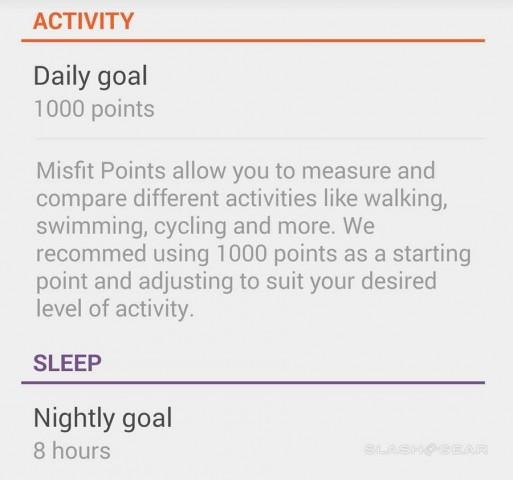 Misfit recently released developer tools to expand their system of fitness tracking apps and 3rd party systems. The possibilities are exciting!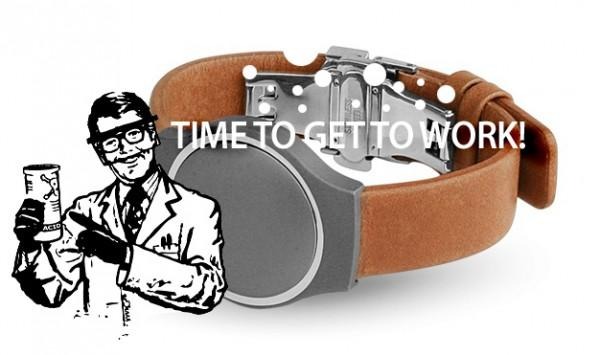 Above you're seeing the Misfit Shine with a scientist. This scientist is also a developer doing work on future Misfit apps. Below you'll see the apps and ecosystems that already work with Misfit devices. Check out IFTTT for some genuinely interesting connections.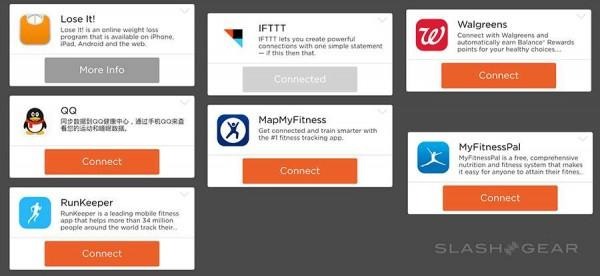 Wrap-up
As activity tracking wearables go, Misfit Flash is just about the simplest of the pack. That doesn't mean it's the worst – in fact Misfit creates a highly impressive package here given the relatively low cost of the device itself.
When this review is published, the Misfit Flash will cost you $49.99 USD on pre-order. Misfit Flash has an expected shipping date of Mid-October – have at it!