SlashGear 101: Nike+ FuelBand SE top to bottom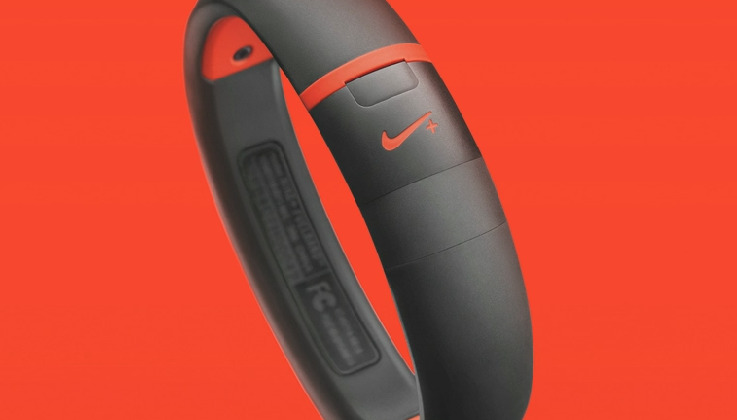 The original Nike FuelBand works with a rubberized body with the ability to rack up NikeFuel Points with a companion app for iOS devices – the Nike+ FuelBand SE isn't all that different. What you're seeing here is the next-generation device detailed by Nike this week in an effort to reboot the wearable for the next season of fitness fanatics. This device may not look a whole lot different from the original, but it's got a suite of updates in both hardware and software making it an incremental change-up ready to take on 2014.
This machine is now available in four different colors – with most of these accents on the inner part of the band. There's a color called Volt, one in Pink Foil, another in "Total Crimson", and a Black band that looks more or less like the original FuelBand, top to bottom. This updated piece of hardware also works now with Bluetooth 4.0, allowing Low-Energy connectivity to the iPhone for constant wireless connectivity without eating away heavily on the battery of either device.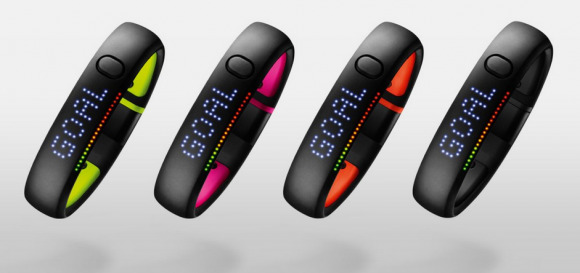 Nike+ FuelBand SE is now water resistant, so you'll need no fear running through the rain to attain a new jolt of points in the afternoon. We've yet to hear the exact amount of weatherproofing this device has, so hold off on the deep-sea diving.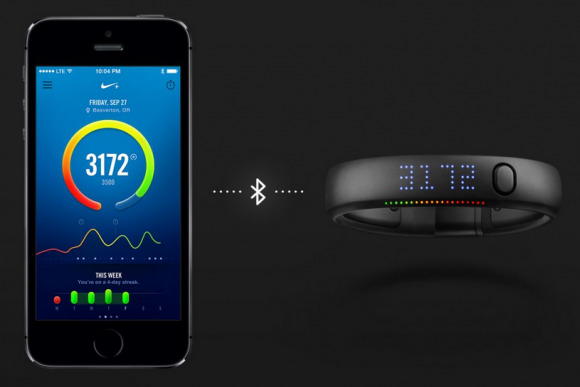 Connectivity with the iOS app for this device allows tracking of the activities you partake in as well as how often and how intensely you partake. Real-time feedback is provided via the iPhone as well as insight for each individual activity. The Nike+ FuelBand SE is also able to track a variety of activities now rather than centering on a few – cycling, running, playing basketball, and even sleeping are tracked uniquely.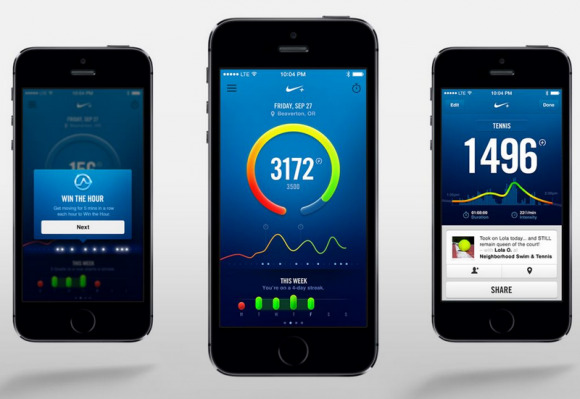 "Fair Fuel" is being tracked now for activities like Yoga, too. You'll fine scores appearing differently as a different amount of energy is needed to do each different activity. As pushed by the developers at Nike, the latest FuelBand innovations also include a push to stop "cheating" with moves like a fist pump into the air – new calibrations, they say, reduce the users ability to attain false points.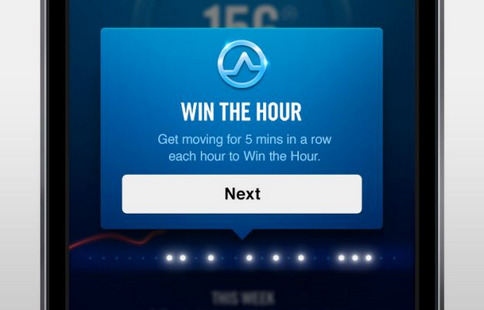 You'll be working with goals, aiming for these goals with a success marked by winning – if you attain a goal, you've "won". You'll be seeing Fuel Curve graphing your hourly movements – at the moment, a minimum of five minutes per hour of FuelBand-tracked movement is required to "win" that hour.
At the moment there's only one platform this device works on – iOS. Apple's connection with Nike appears to be strong enough to keep exclusivity here, while the ecosystem for the Nike+ FuelBand SE (and the original) continues to span the internet through Nike's connected group webpages and social networks. The Group feature in Nike's fitness environment allows you to connect with friends and share at will.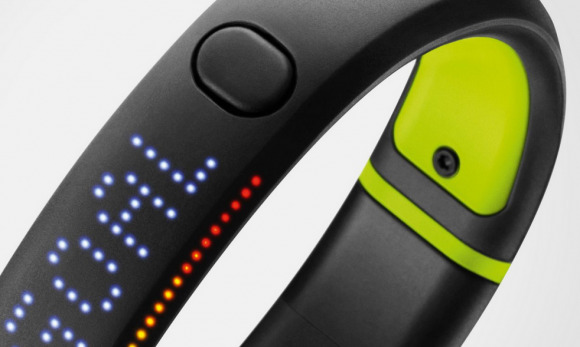 The device itself begins its in-store appearance on November 6th, 2013, while pre-orders were available from day one (that's today, if you're reading this on October 15th, 2013). The machine will be shipped in November and will be available at a variety of retail outlets from then on as well. Pricing on the Nike+ FuelBand SE rings in at $149 USD.
You'll also find the Nike+ Fuel Lab being brought up to speed, with the company aiming to attach to a variety of creators to expand the universe of Fuel Points and the Nike smart device environment. The Nike+ FuelBand SE software APIs are being delivered to a variety of partner companies along with a $50,000 budget and a San Francisco workspace to launch new NikeFuel-integrated systems by June of 2014. We shall see!