Microsoft Band 2 coming with "a few killer devices" for Lumia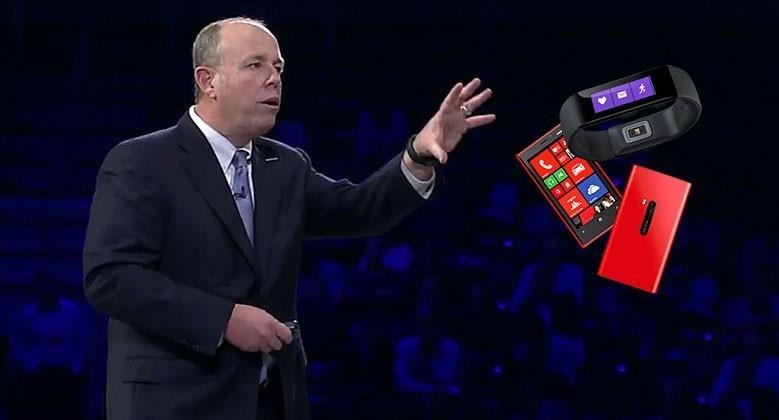 This week the folks at Microsoft have been rather up-front about their plans to expand their mobile devices front. At Microsoft's Worldwide Partner Conference 2015, the company's COO Kevin Turner suggested that they were at work on a second version of Microsoft Band. He also suggested that they were working on "a few killer devices" for Lumia. For Windows Phone, that is to say, and the future of mobile devices from Microsoft that, earlier this month, seemed to be in question.
Turner also suggested that Microsoft had 18% growth in Lumia Phones in their third fiscal quarter. This is in slight contrast to what was suggested by the moves made by Microsoft earlier this month. Slashing jobs on one hand, suggesting there's growth on the other.
Kevin Turner suggested that a new Microsoft Band was on the way too. The first is currently part of Amazon's big "Prime Day" sale.
Microsoft CEO Satya Nadella also suggested this week that Windows 10 embraces all, even phones. While it would seem that this means Microsoft is sticking to their guns with Lumia devices, they also seem to be going all-in with apps for multiple platforms.
The newest Skype for Android update makes it easier to sign in. Office 2016 has been released for Mac, at last. Microsoft Garage apps are in full swing.
But the public isn't going to forget about the $7.6-billion in write-off cash for what's being called the "failed Nokia buy." And the axing of 7,800 jobs this most recent quarter. We'll be waiting on the next big smartphone release.