Office 2016 for Mac released for cloud users only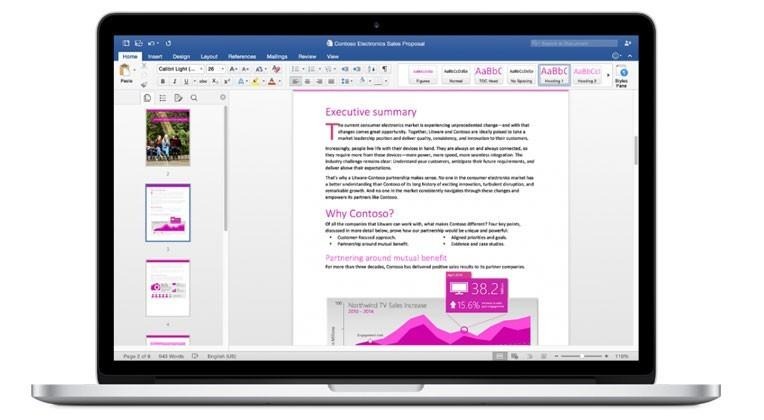 This week the folks at Microsoft have released the full version of Office for Mac 2016. This is a release that was preceded by an Office for Mac 2016 "Preview" edition, today coming as an official public build. This software requires that the user have an Office 365 subscription in order to download and work. It should be made obvious that this is a truly cloud-aimed sort of work environment, but you will be able to edit documents on your computer at home with ease.
This version of the software allows multiple users to collaborate on documents in real time from multiple platforms. One person can be on a MacBook while the other is on a Windows PC, and a third person edits the document on an iPad. Word, Excel, and PowerPoint are all included in this multi-device editing suite ability.
This release includes a number of enhancements over the most recent preview update builds for each app, including new shortcuts in Excel, a new design tab in Word, and a whole new brand presentation mode in PowerPoint. Outlook and OneNote are also here with minimal changes from the last time you had an update from Microsoft.
The whole collection of apps now works with OS X's full screen mode as well.
Today's release is for Office 365 subscribers only. If you're the sort of person that likes to stay offline – and only have to purchase your software once – you'll be waiting until September.
This September, Microsoft will release the entire Office for Mac 2016 suite for a one-time-only price. Details on exact release date and pricing coming soon.