Skype For Android Updated To V5.5: Easier Sign-Ins And More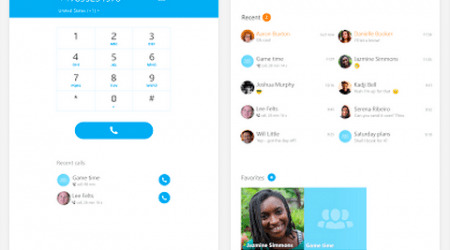 Today Microsoft pushed an update for its Skype for Android app to the Google Play Store, bringing it up to version 5.5 and adding in some features that will be handy for mobile users. The biggest among the changes is arguably an improvement to signing in from mobile, making it easier for those who insist on logging out to sign back in from their Android smartphone or tablet. The chatting feature will soon be updated, too, and will likewise be a little more convenient once it is.
The Skype 5.5 for Android version remembers users' log in details, and so when a user logs out they now only need to tap the arrow and it will sign back in as the user that was presented on the screen. Those who don't like this (it does make it easy for anyone to hop on) can change the settings, though.
Options include requiring a password every time the user tries to sign in (such is found under the "Settings" menu within "Privacy"). In addition, those who chat via Skype will soon find that web link previews appear on their Android handset. This feature was previously rolled out on iOS and Mac.
The web link previews won't be showing up in the Android app immediately, however — Microsoft says it is rolling out the previews "in the next few weeks". When it does arrive, users will see small previews nestled within chat when someone drops in a web link. This makes it easier to see what is on the page.
SOURCE: Skype, Google Play