LG teases Qualcomm S4 quad-core smartphone in video chat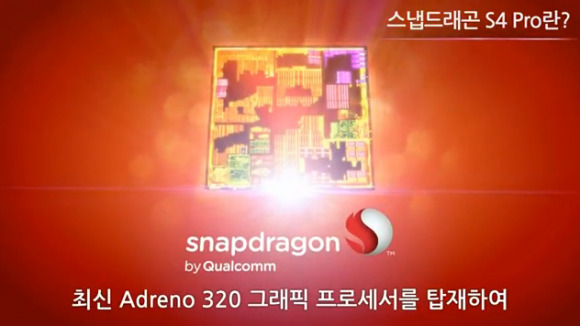 For the second time this week we're now seeing LG and Qualcomm come together to bring on a teaser for their upcoming collaboration in smartphone form. This time around it's LG that's up front with a relatively brief video presented on the possibilities for this upcoming unnamed device that will indeed by toting Qualcomm's next-generation processor. This chipset will be an iteration of the Snapdragon S4 quad-core processor we got the opportunity to take a peek at last month in benchmark form.
Qualcomm's current best on the market chipset is the Snapdragon S4 dual-core processor. This bit of architecture is rather impressive in both processing power and in its ability to preserve battery life with power saving functions galore. This processor also has a dedicated bit of architecture made specifically for image processing so no matter which device it's on, great photos can potentially be taken.
We've seen the S4 dual-core do wonderful things on the HTC One X and One S as well as the whole Samsung Galaxy S III lineup in the USA. Have a peek at the video above to see how LG will be working with Qualcomm to bring on the generation of the future with not two, but FOUR powerful CPU cores in one fabulous smartphone. This device will also feature Qualcomm's Adreno 320 in the graphics department, and will have the ability to work with LTE as well.
Have a peek in our S4 Pro timeline below to see other recent encounters we've had with the system on chip over the past few weeks. LG will be the first exclusive manufacturer using this processor – after that we may very well see other groups join in on the party!
[via LG]