Qualcomm Snapdragon S4 Pro quad-core tops the benchmark charts [Hands-on]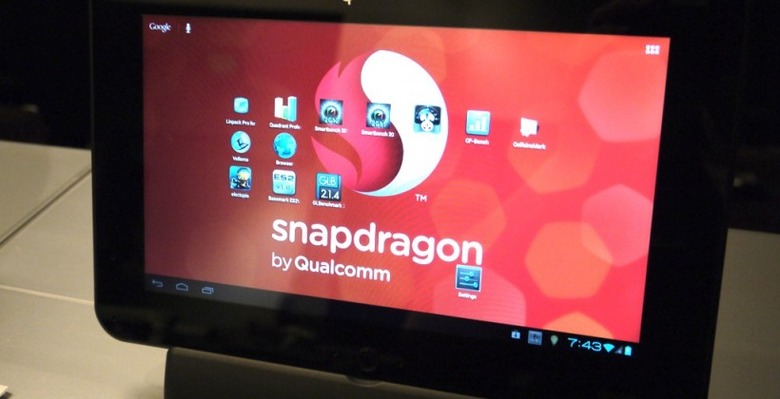 Qualcomm's been hard at work with their new quad-core chipset for mobile devices, and we've got one in our hands. Their brand new Snapdragon APQ8064 S4 Pro SoC packs quite the punch and we've just started taking it through it's paces. Announced and available starting earlier today, this developer device isn't for average users, but is a clear indication of what we can expect from Qualcomm later this year.
Without getting too technical here the Qualcomm Snapdragon S4 Pro APQ8064 developer tablet kit contains a quad-core processor, 2GB of RAM and is running on Android 4.0.4 Ice Cream Sandwich. This 10.1-inch display running a 1366 x 768 resolution is going to be put through its paces but for now here's a quick glance at a few of the popular Android benchmark apps. Quadrant blew through the roof posting numbers nearing 8000, and AnTuTu clearly was ahead of the other quad-core options available today.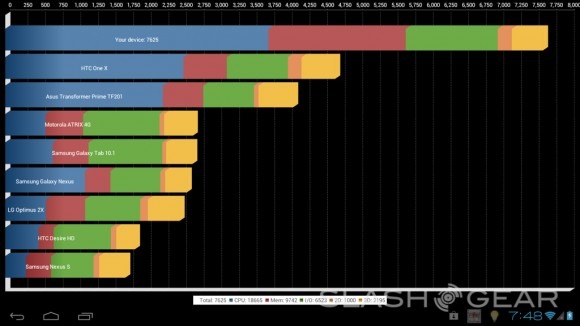 Being a developer based platform this tablet isn't something any consumer will see, but we'll still give a quick input on performance. Usual tasks such as browsing the web, scrolling through webpages, heading to the Google Play Store and more are all extremely buttery smooth. Android 4.0 ICS is on board, instead of Android 4.1 Jelly Bean, but performance is still quite swift.
With popular tests such as Quadrant and AnTuTu we clearly see some extremely impressive results. Boasting nearly 8k in Quadrant was plenty exciting, considering most devices are lucky to break 5000 — those of which are all running Qualdcomm's dual-core S4 processor. Anything older isn't quite as lucky, and that includes some other quad-core options on the market. Vellamo, Qualcomm's own in-house benchmark suite that focuses on web browsing also takes charge and scores well with their new quad-core. Results aren't as chart topping as the others, but certainly shows some real progress.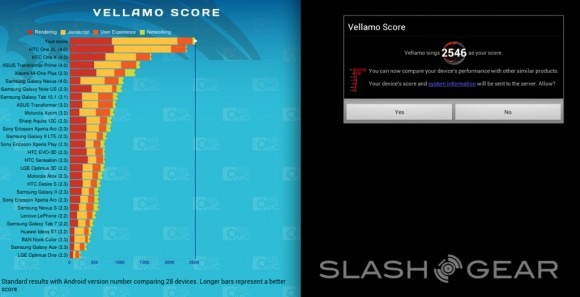 While this is just a MDP device geared at developers, it's already clearly beating the Nexus 7, and Samsung's Exynos 4 Quad powered Galaxy S III easily. These devices don't give us an idea of battery life so that is still up in the air, but Qualcomm promises "all-day battery life." For now take a quick glance at the results below. We'll continue to update with additional screenshots and more tests, but Qualcomm has another winner here to top the charts. We can expect to see the new S4 pro quad-core arriving in devices later this year.