Qualcomm Snapdragon S4 quad-core tablets available now for $1299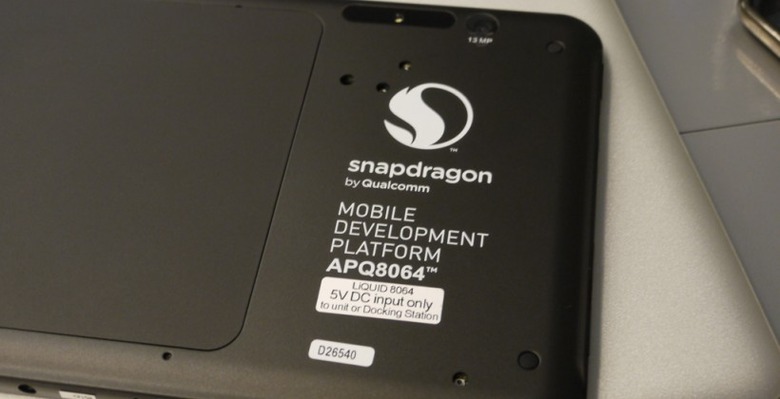 Today Qualcomm has been showing off some of their technology including their new quad-core chipset, the APQ8064. And for those folks looking to get into the mobile powerhouse action right away they are now available. Qualcomm's usual developer kit distributor BSQUARE have just posted them up for sale — starting at $1299.
Qualcomm's new MDP (Mobile Development Platform) APQ8064 kit contains the same 10.1-inch display as we've seen on previous developer devices, as well as multiple ports, fingerprint scanners, 13 megapixel cameras and more. It even has 7 microphones on this thing. Running on Android 4.0.4 Ice Cream Sandwich, their new quad-core processor, 2GB of RAM — once again those four processing cores.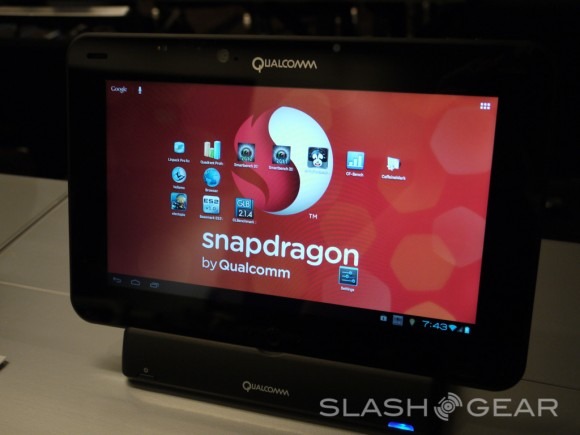 Obviously this device is a developer product — especially for $1,299 — but it includes the tablet, a charging dock with two USB 2.0 ports, HDMI, and even Ethernet. One of the added benefits of the new APQ8064 platform is the Adreno 320 GPU (graphics processing unit) which should pack about 4 times the graphical punch than the previous version. We've quickly ran a few benchmarks and are seeing amazing results but that will be coming shortly. Developers can jump in starting right now for the low price of $1,299 at the link below.
[via BSQUARE]