LG Spectrum 2 brings Optimus LTE2 to Verizon with wireless charging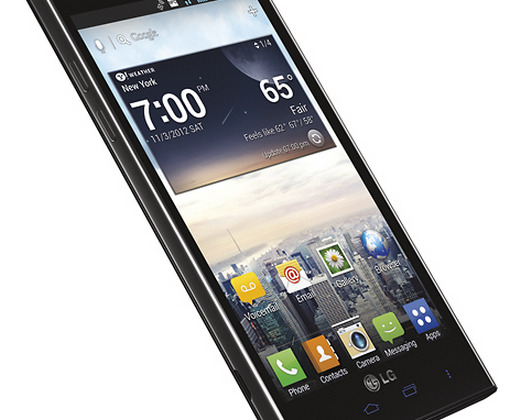 It's time for some more international flavor over at Verizon with the Optimus LTE2 hitting their 4G LTE airwaves re-named LG Spectrum 2 with a remix on the apps and features. Inside this device you'll find a dual-core Snapdragon S4 processor from Qualcomm and a lovely 4.7-inch HD display up front with 1GB of RAM inside and a $99.99 price tag after $50 mail-in rebate. It's also got 16GB internal storage, a microSD card slot for 32GB more, and of course 4G LTE connectivity.
This device also works with wireless charging with a replaceable battery cover that comes in the box. We're in contact with Verizon now to get more information on this aspect of the device, so stay tuned. You've also got NFC to use with LG Tag+ stickers we've seen on the LG Intuition and LG Optimus G in the past, and DLNA to project your videos and photos wirelessly to your HDTV.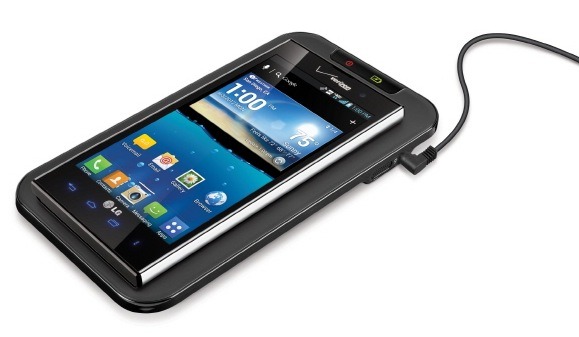 You've got the near-newest processor inside from Qualcomm – that's the dual-core S4, less powerful than the newer S4 Pro quad-core, but still perfectly awesome. You'll find this same processor on the recently released Motorola DROID RAZR HD, the Samsung Galaxy S III, and the DROID Incredible 4G LTE as well. You've also got an 8 megapixel camera on the back and LG's own unique set of apps inside.
You'll be working with LG's advanced image editor and Video Wiz as well as viewdini and Verizon's full collection of video apps too. Take care of your data with Verizon's set of helpful carrier-specific apps and bring it all home with LG's own QuickMemo: take a screenshot and leave a note on it with your finger instantly. This device is also Global Ready for international travel, has Bluetooth 4.0, and is available in stores starting today!