At IFA 2014 next week, LG will be on a roll not just with mobile devices but with its TV and display business. Following the announcements of several of its new units over the past few weeks, the manufacturer has just announced the start of pre-orders for its newest pair of curved OLED TVs, claimed to be the first in the market to sport 4K resolutions using this display technology.
Although not completely similar to Samsung's highly marketed Super AMOLED display for mobile devices, LG's OLED panels bear some of the same benefits of using Organic Light Emitting Diodes (OLED) instead of the conventional LCD technology. In terms of picture quality, OLED displays produce blacker blacks, cut down on flickering and blurring, and reproduce colors more faithfully.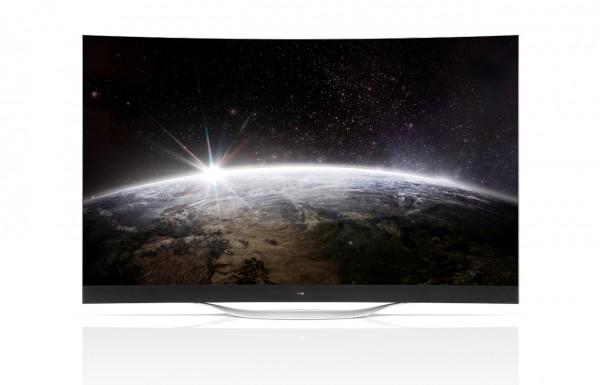 What makes these two units, one 77-inch and one 65-inch, special is that not only do they have curved screens, they also boast of a resolution of 3840×2160, better known as 4K or Ultra HD in other literature. LG has been carrying this particular type of TV since 2013, first at that year's IFA then at CES 2014 early this year as well.
Aside from the display, however, these TVs also carry other interesting features. The multi-channel ULTRA SURROUND sound system was developed with popular audio experts Harman Kardon as co-pilots, promising rich audio to go along with the TVs rich display. The TV also runs WebOS, the operating system developed by Palm which LG then acquired from HP. This gives the TV several "smart" features that highlight the company's Simple Connection, Simple Switching, and Simple Discovery philosophy.
The 77-inch 77EG9700 and the 65-inch 65EC9700 will be available for pre-orders in Korea this week. Key markets in North America and Europe will get their turn in an undisclosed time in the near future. Expect these two curved 4K OLED Smart TVs to be on display in LG's IFA 2014 booth, alongside its 21:9 Curved UltraWide monitor, its Cine View all-in-one computer, and its smaller Full HD OLED TVs.
SOURCE: LG