LG details 2013 Smart TV: NFC SmartShare plus On Now recommendations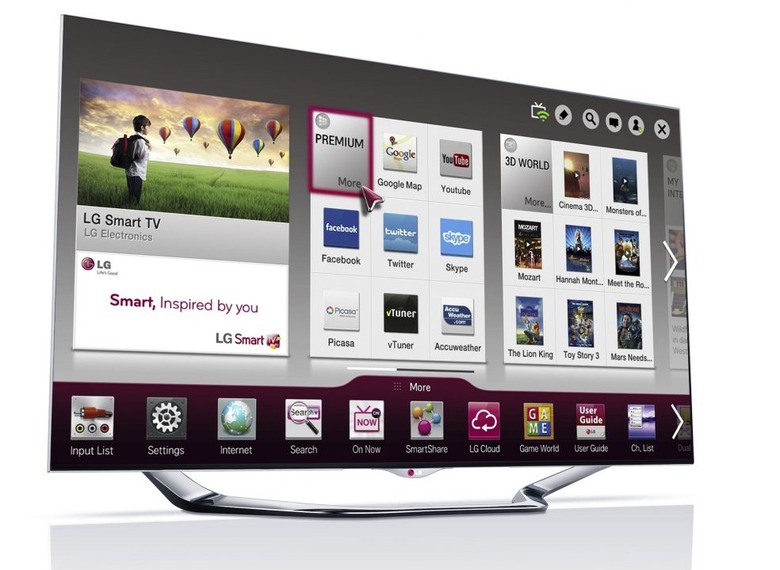 Like a big-screen scab it just can't stop picking at, LG continues to trickle out details about its upcoming CES 2013 smart TV range, including updated sharing, on-demand, 3D, and eco features. Having already told us about its Google TV line-up for next year, as well as some details on the high-end panels screen-centric subsidiary LG Display is particularly proud of, LG is now focused on streamlining the smart TV UI, with the new Smart Control interface paired with SmartShare with an NFC twist.
SmartShare already supported WiDi and Miracast, among other options, but LG's new addition for 2013 is NFC compatibility. A sticker on the CINEMA 3D Smart TVs themselves will – when you hold your NFC-equipped phone or tablet nearby – automatically pair them and set up a streaming connection by whatever method is supported on both. There's also streaming from LG Cloud, the online storage service announced earlier this year.
The new UI - which will work alongside the updated Magic Remote complete with Siri-style natural speech recognition – also includes a new recommendation engine, which LG calls One Now. That combines suggestions from live and on-demand sources in a single place, with thumbnail previews.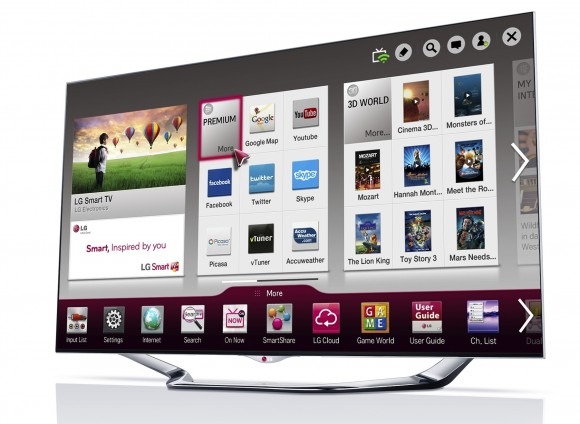 As for hardware, select models get faster processors and graphics – up to a 120-percent bump in CPU speed, and up to 300-percent more from the GPU – while bezels are slimmer and a new stand (which reminds us a little of Samsung's ES8000) has been introduced. LG will be showing off OLED and Ultra HD models, among others; we'll have all the news from CES 2013 next week.