LG outs seven-strong 2013 Google TV range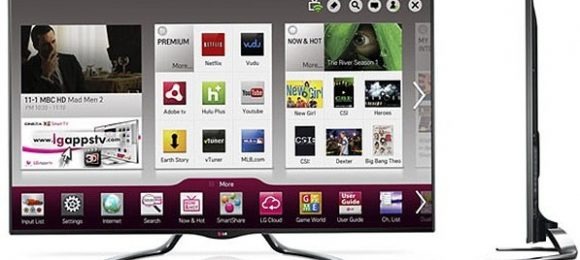 LG's Google TV line has always taken a back-seat to the company's homegrown smart TV platform, but all that could change with the firm's 2013 line set to debut at CES 2013. LG plans seven Google TV models – spanning five screen sizes – for the new year, the GA7900 series and GA6400 series, with select Premium CINEMA SCREEN sets and integration of a new Magic QWERTY Remote.
That remote – based on the recently-updated non-QWERTY version - will support easy text entry along with natural language recognition and gesture control. Users will be able to ask for a specific channel by name, or website, as well as ask for a specific movie or TV show title; alternatively, asking for a genre – such as "romantic comedy" – will pull up a list of results from all potential sources.
Meanwhile, a new Home Dashboard will consist of "cards" filled with organized apps and content, with a "My Interest" card for weather and news. OnLive will be preloaded, for cloud gaming, and Android phones and tablets will be supported for remote control and slinging YouTube videos directly to your big-screen.
Under the hood, there's a dualcore CPU and LG's TruPicture XD engine; LG's passive 3D system is also included. The GA6400 series will be available in 42-, 47-, 50-, 55- and 60-inch sizes, while the GA7900 series will come in 47- and 55-inch sizes.
LG says the new models will be available in the US initially, with broader availability to come later. No word on pricing, but we're likely to find out more details at CES 2013 in a couple of weeks time.