LG refreshes Magic Remote with Siri-style speech smarts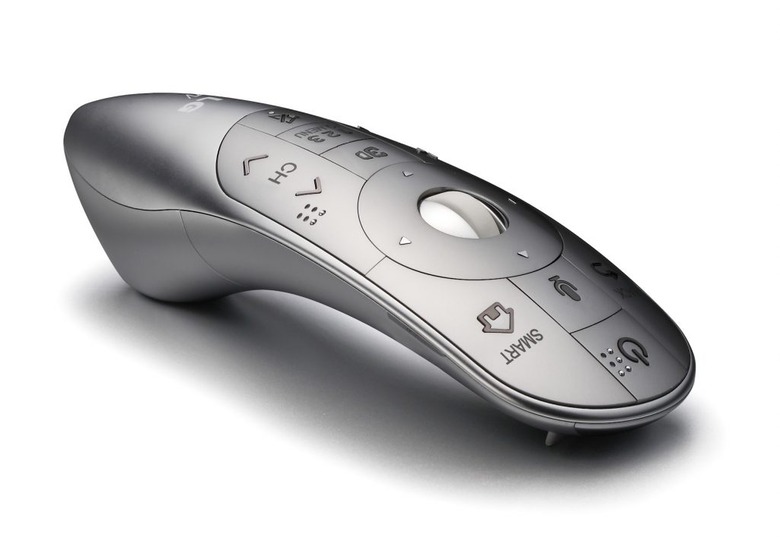 LG knows you scream at your TV, but now it wants some good to come from it, with a new version of its Magic Remote that can control not only an LG smart TV but other A/V kit in your rack too. The updated lounge wand now supports conversational commands, meaning you can ask for specific content – such as "Show me Call Me Maybe videos" – and it will know what you're asking for.
That's all down to LG's new Natural Language Recognition software, which does some Siri-style parsing to understand exactly what you're asking for. Though the previous version could follow basic voice commands, it did so in a more step-wise fashion: first ask for the source, then ask for the search term, and then refine after that.
LG's new Magic Remote keeps the gesture control, as well as the pointing feature which allows you to navigate the TV's UI simply by waving it around – you can choose a channel number by tracing it in the air, for instance – and there's also a scroll-wheel for zipping quickly through lists. The buttons are backlit,and the whole thing is smaller and more ergonomically curved, which LG says makes for easier use.
Although LG will be bundling the new Magic Remote with its top-spec Cinema Smart TVs; a second version, not quite so compact and missing the backlit buttons, will be bundled with the company's standard TV range. In addition to controlling the TVs, however, it will can also handle your set-top boxes, DVRs, Blu-ray players, surround sound kit, and other A/V equipment.