LG Chromebase release hits USA for all-in-one Google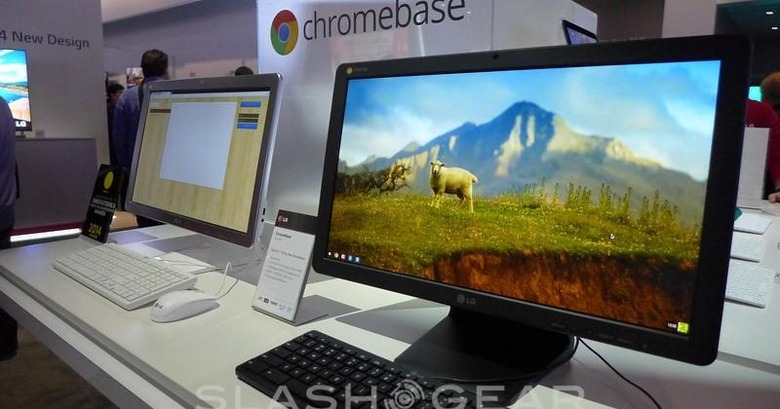 There's an all-in-one with Google's operating system Chrome OS headed for the United States this week – the LG Chromebase. Launched in secret to several retailers and reiterated at a special Intel-based event, LG's first desktop computer running Chrome has arrived. This device has been released in Australia, of all places, earlier this year, and is just now ready for the USA.
Up front of the LG Chromebase is a 21.5-inch, 1920 x 1080 IPS LCD. This display is bright and has excellent viewing angles from what we saw in our LG Chromebase hands-on from earlier this year.
Inside you'll find an Intel Celeron processor and a complete absence of Android or Windows 8. This Intel processor is a 2955U Haswell processor paired with 2GB of RAM and a 16GB SSD (Solid State Drive). This device has more than enough processing power to run any Chrome-based activity you throw at it.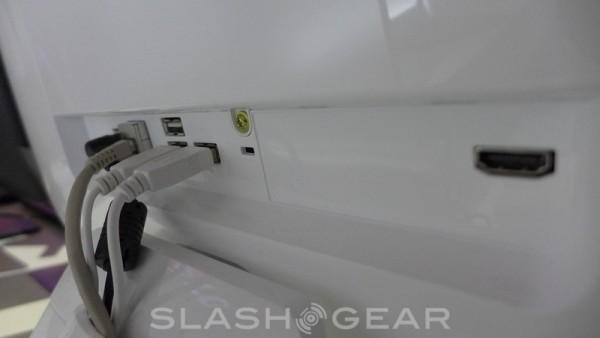 Users will also find the full cross-section of Chrome OS-friendly hardware ports working on this device. This includes 802.11n WiFi as well as an ethernet jack, Bluetooth (3.0 or 4.0, we're asking LG at the moment), as well as a single power port – you'll have to power this device somehow, after all.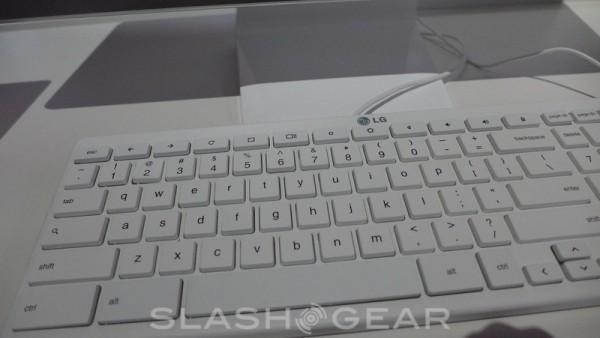 Also up on this device is a single USB 3.0 port, 3x USB 2.0 ports, and an HDMI input. This input allows you to make use of this display as a monitor for whatever other devices you happen to have lying around.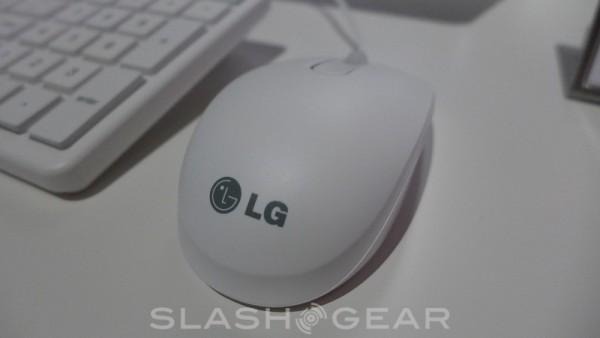 This device will be hitting online stores as soon as today for a cool $349.99 USD. This puts it above the ASUS Chromebox M004U which has very, very similar specifications, but adds a display, keyboard, and mouse along with it.