LG has taken the wraps off the LG Chromebase 22CV241, a new all-in-one desktop running Google's Chrome OS on a 21.5-inch, Full HD display. Running the web-centric platform on Intel's fourth-gen Celeron processor, the Chromebase is seemingly aiming to displace the PC or Mac you might ordinarily put in a kid's room or kitchen, doing everything Windows or OS X might regularly be asked to, but without the maintenance.
Whispers of the Chromebase first arose in October, when the name was spotted among a clutch of trademark filings. As well as the Chromedesk, there were also entries for Chromestation and ChromeOne.
The Celeron CPU is paired with 2GB of memory and 16GB of SSD storage for local files, while ports include two USB 2.0, a single USB 3.0, ethernet, and an HDMI input. The latter allows the 21.5-inch, 1920 x 1080 IPS LCD to be used as a display for an external source, whether that be a console, Blu-ray player, or a laptop.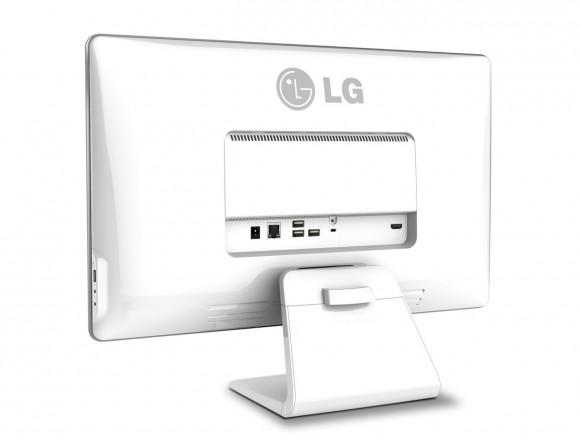 There's also 1 3-megapixel webcam, stereo 5W speakers, and an integrated microphone for video calls. No touchscreen, unfortunately, so navigation is via the bundled keyboard and mouse.
LG isn't saying how much the Chromebase will cost, nor when exactly it will go on sale, though it is promising more details when it shows the all-in-one off for the first time at CES 2014 in early January. SlashGear will be there to bring back all the news!