LG ChromeDesk, ChromeStation, ChromeOne coming soon with Chrome OS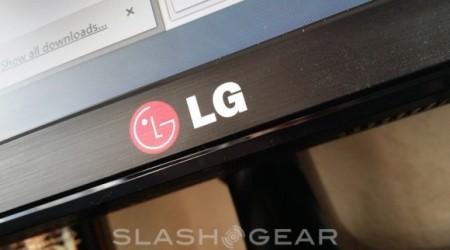 It would appear that the folks at LG have decided that their venture into the Google universe with Android was lucrative enough that they'll be pushing in to the other quickly rising OS from the company: Chrome. Three trademarks have been filed for recently by LG, each of them appearing with the brand Chrome in their name, each of them inside a category that would suggest hardware is about to pop up. These devices go by the names LG ChromeDesk, LG ChromeStation, and LG ChromeOne.
Using the name ChromeOne has a lot of sense to it – HTC and Microsoft's Xbox division have certainly given their thumbs-up of approval toward using the number in their product names. Now with LG holding the honor of working on two Google Nexus smartphones in a row, it may be time to create a hero device for Chrome OS as well. The question of what this machine will be is only slightly siphoned down by the listing of technology class the trademarks were listed under.
"Goods & Services

Class: 9

Projectors; head phones; mobile phones; television receivers; speakers for television; universal serial bus (USB) drives; monitors for computers; laptop computers; computers; digital versatile disc (DVD) players; portable hard disk drives for computer; apparatus for recording, transmission or reproduction of sound or images; computer application software; audio receivers; settop boxes; car speakers; speakers for home theaters; audio-video (AV) receivers for home theaters; convertible computers; tablet computers " – IP Australia
Results for all three devices can be found by searching through IP Australia's archives where TMWatch happened upon them. Engadget also took the time to search through Markify to locate the USA-based trademarks registered with the US federal trademark database (USPTO). In the USA-based listing, the "international class 009" is cut down to the following:
- Laptop computers
- Computers
- Convertible computers
- Tablet computers
In this case it likely means LG will be working with laptop computers – in this case Chromebooks – but there's always the possibility that they'll move forward with a Chromebox (desktop computer) or the very first Chrome OS tablet. Wouldn't that be interesting? LG recently released the LG G Pad 8.3, the first tablet they've produced in many moons, running Android. It'd be hard to believe that they'd also jump in headfirst with a Chrome OS tablet not soon after this one – but then again, three Chrome trademarks out of the blue wasn't exactly expected either!