LG Chromebase hands-on: 21.5-inch Full HD all-in-one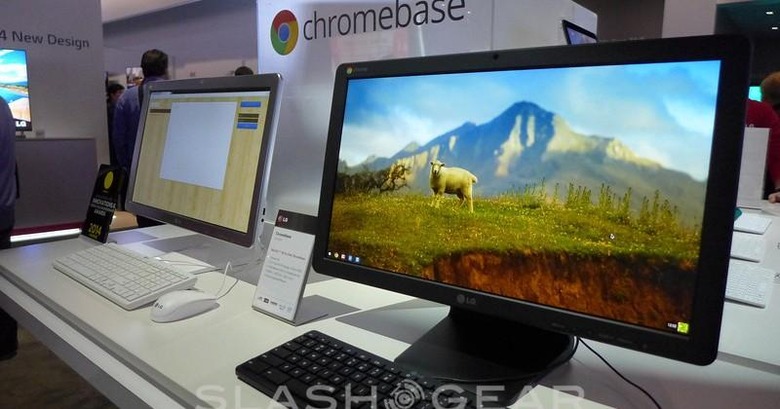 LG has unveiled the Chromebase, an all-in-one system sporting a 21.5-inch Full HD display and running Chrome OS. LG points towards this as being a world's first type of device, but more to the point, this should provide a solid option for someone who is looking to run Chrome OS, but wants to avoid a notebook. The LG Chromebase is available in black and a multi-color white and silver option.
Regardless of which color your prefer, the system and the overall setup remains the same across both models. These are powered by an Intel Celeron processor with 2GB of RAM and 16GB of SSD storage. These models have a variety of ports with most of those being located on the back of the display. These include HDMI, USB and Ethernet. Sitting on the side is a headphone jack and USB port.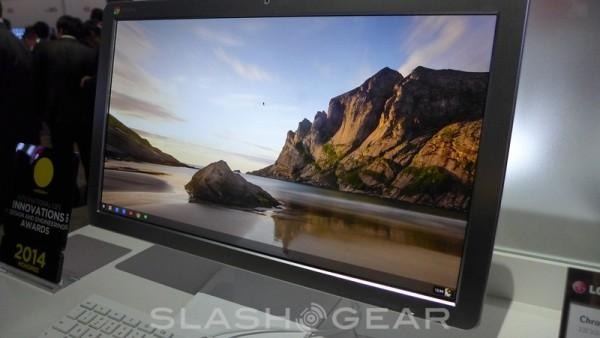 LG is shipping these with a mouse and keyboard. The mouse is basic wired style model and the keyboard is a chiclet style. The keyboard should be familiar for those who are using, or have checked out a Chrome OS notebook in that past. Basically, that is to say the LG Chromebase keyboard has the search key sitting in place of the caps lock key.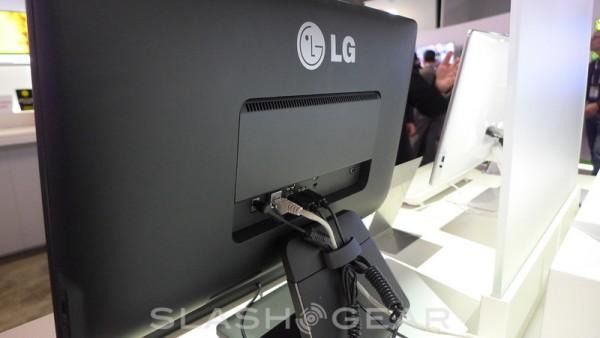 The unit itself feels to be solid in terms of construction and as mentioned earlier, the black model is a single color. The white and silver model is white on the back and the base with the front bezel in silver. The white and silver model includes a white keyboard and mouse. Bottom line here, LG has officially unveiled a Chrome OS desktop with the Chromebase.