Lenovo IdeaPad U400 Review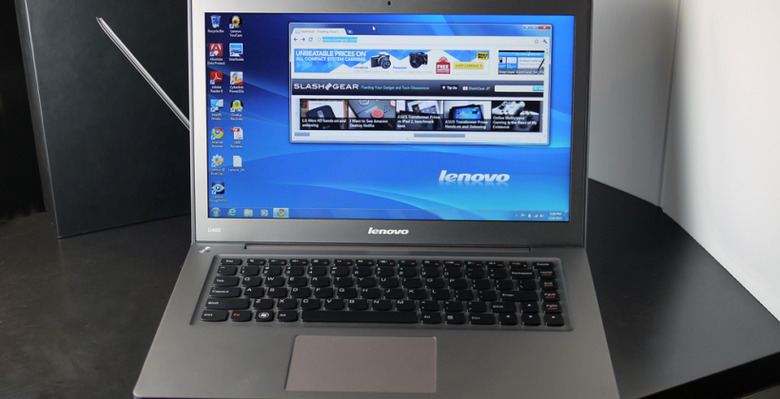 This week we've got the newest offering in the ultraportable PC space with the Lenovo IdeaPad U400 sitting on the review block, and with its simplistic appearance, Core i5 processor inside, and classic "breathable" Lenovo keyboard, we've got what would appear at first to be an all-round lovely little number. This laptop has a 14-inch HD display, up to 4 hours of battery life off the cord, and it runs Windows 7 Home Premium out of the box. Is this the relatively tiny yet super powerful Windows machine you've been looking for all your life?
Hardware
This machine is nowhere near as light as the MacBook Air, and is not nearly as unique looking as the Alienware M17x (or the smaller 15), but you're not in this for Apple or for light-up keys and gaming prowess, are you? You want a Lenovo laptop, and because you've been more than satisfied with the U260 IdeaPad you purchased at the start of 2011, you assume that this new much more powerful device will bump you up in every way. What you might want to consider though, in that case, is that the casing on this device isn't the same super soft rubbery-like plastic you got with the U260 series, instead its a cold, smooth, silvery aluminum that'll stick to your tongue if you've just gotten it in from the UPS truck – that's a true story right there – believe it!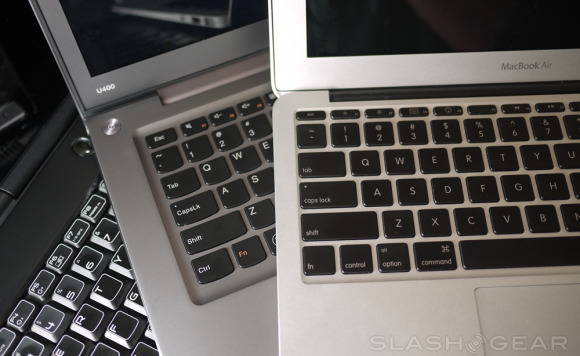 You will notice though that the same styling is essentially here, what with the slightly extended top and bottom around the sides toting a couple of USB 2.0 ports, one 3.0 port, DVD drive, HDMI, headphone jack, OneKey Recovery button, ethernet port, and power port. In this way, the whole notebook looks like a real paper and pages notebook, if you've never seen a modern Lenovo laptop before, and the feel of holding said computer is ever-so-slightly unique. As for the rest of the specifications, have a look at this readout and know the truth:
[sgbenchmark id=146 show=system]
The full metal jacket on the outside and the in is a welcome change from the plastic interiors of past Lenovo notebooks, feeling much more like a high-end notebook than ever before. The "Intelligent" glass touchpad is both responsive and easy to use, and the keyboard is spaced in a way that allows typing at high speeds, especially if you're used to using either an Apple notebook or another Lenovo. Like all keyboards both attached and detached from their computers, I suggest heading to your local Best Buy (or other store that might have this device out for demo use) to see how the unit feels as your fingers fly across it with the greatest of ease.

Software
You're using Windows 7 Home Premium here out of the box, but with the Intel Core i5 chipset sitting on the inside of this beast, you'll be fine running whatever system you like as well as whatever set of games you like, no troubles. Of course this isn't the absolute top of the line machine when it comes to godly gaming (again, that's the Alienware machine seen above), but it'll have no qualms with running each of the big-name games announced throughout this holiday season we're in here at the end of 2011. There's a row of shortcut buttons that work with Windows 7 to do things like turn your microphone off and on and grab instant access to display options, each of these working just as well as the rest of the hardware, without a hitch.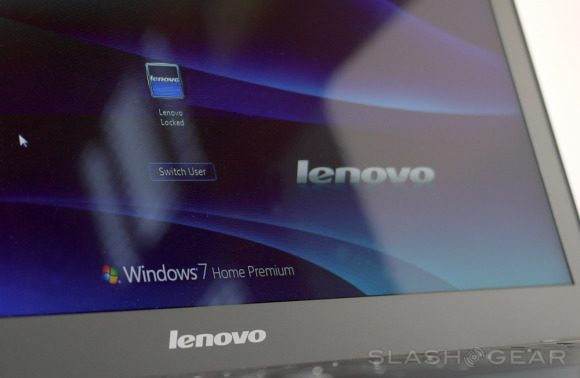 Have a peek at this Geekbench benchmark and note how it racks up against the rest of the laptops we've reviewed recently – for example the Acer Timeline X AS5830TG-640 which has a Core i5 processor, a 15.6-inch display, and a $799.99 price tag. There's also the Toshiba Satellite P745-S4250 14-inch display having Core i5 toting notebook for $779.99, complete with a big 'ol TOSHIBA brand across the back. Don't forget the 13-inch MacBook Air with a Core i5 processor and the thinnest profile on the market for a cool $999. And if you're in the market for one Lenovo or the other, there's also the IdeaPad Z370, a Core i5 processor toting 13.3-inch notebook for $622. Again remember the price on the 14-inch display toting Intel Core i5 chip equipped IdeaPad we're looking at right this second runs in at $1,299.00 USD. Have a look at the Geekbench results from this big shooter:
[sgbenchmark id=146 show=score]
Usability
After a full charge and some streaming video playing a bit before some everyday average gaming, this computer lasted somewhere around 4 hours without needing a boost, just like Lenovo quotes in their promotional material for this device. While this would seem a bit disappointing to those of you out there in super battery land on your MacBooks, it should be noted that the time is far expanded should you choose to do normal "student" activities such as word processing and web browsing – more than enough to get you through a class or two.
Because the build, look, and feel of this and a wide variety of notebook computers on the market right this moment largely run right alongside one another, it'll really come down to your preference in details such as key shape, materials in the case, and weight in this unit. While you won't find just one whole heck of a lot of difference between this and the rest of the so-called "ultraportable" classification of computers on the market today, I will let you know that this isn't the least likely notebook I'd think about bringing with me to a coffee shop, classroom, or a press event where I'd have to rely on it to move quickly and act no less than perfectly responsibly.
Wrap-Up
For those of you with a specific use-case in mind, be sure to comment below and I'll let you know if I think this computer is the one for you or not. For me, it's simply not the perfect combination of thin, light, and powerful. While it does have the awesome power of the Intel Core i5 chipset, it's not going to beat an Alienware notebook at home for gaming for a rather comparable price. For heading out of the house to publish some stories or work with video, I can't imagine replacing me MacBook Pro with this – even though the 15-inch Pro I'm working with weighs more and has more bulk in it in the end.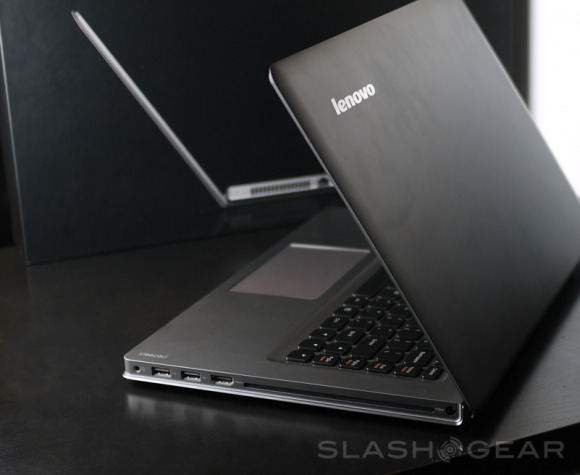 If you're looking to upgrade from another Lenovo notebook, this is your winner. Like I said earlier in this review, if you're coming off of one of Lenovo's rubbery-topped models like the U260, you might find yourself wishing you still had that grip on the outside – but inside you'll be glad you've now got the class that comes with metal. This computer is by no means less than classy when it comes to the whole package, exterior aesthetics and all, and with results in benchmarks that top the whole first half of 2011's collection of notebooks made by all manner of manufacturers, this notebook certainly isn't a bad buy. For the $1k+ cash I'd drop on this machine though, I'd rather just have another Apple.