Alienware M17x and M15x get Core i7 update; OptX AW2310 LCD adds NVIDIA 3D Vision support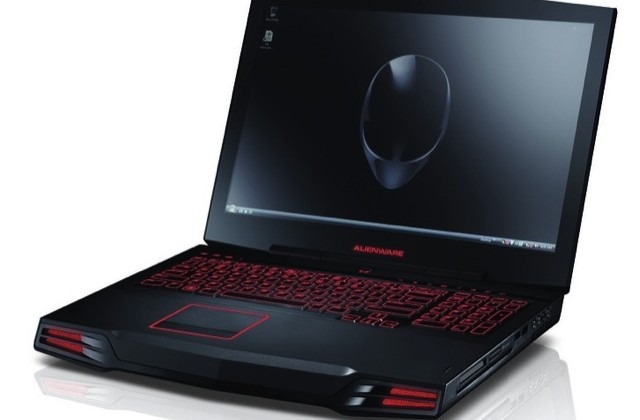 The Alienware M11x ultraportable wasn't the only gaming hardware Dell took on stage with them at CES 2010 this morning; the company had two more, larger Alienware notebooks that use Intel's latest Core i7 mobile processors, the Alienware M17x and M15x, together with a new 3D-capable monitor, the 23-inch Alienware OptX AW2310.
The Alienware M17x and M15x have 17-inch and 15-inch displays, respectively, and processors from Intel's new Core i7 range.  The larger machine can be outfitted with twin graphics cards, too, and prices start from $1,799 for the M17x and $1,399 for the M15x.
As for the OptX AW2310, that's a 23-inch Full HD widescreen LCD that supports NVIDIA's 3D Vision technology.  When used with the graphics company's optional 3D glasses, it supports stereoscopic gaming, 80,000:1 dynamic contrast and inputs via one DVI or two HDMI ports.  The monitor will be $499, though the NVIDIA 3D Vision kit is sold separately.