Lamborghini embeds Alexa as your Huracán EVO co-pilot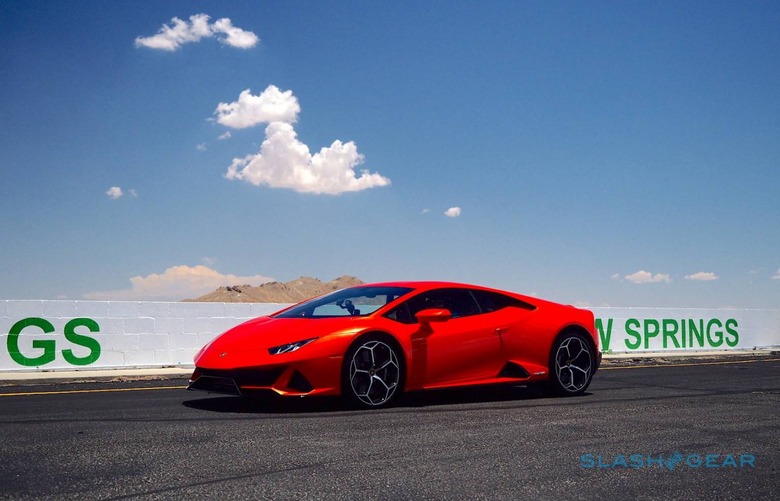 Lamborghini is adding Alexa as co-pilot on its Huracán EVO sports car, with Amazon's assistant being embedded into the dashboard this year. The infotainment upgrade will allow for voice control not only over the usual Alexa features like general knowledge questions and entertainment, but of the car's own functionality too.
Alexa is no stranger to car dashboards at this point. Amazon has been pushing its assistant as the ideal addition to a vehicle for several years now, and has its own Echo Auto in-car adapter to upgrade existing vehicles.
What's less usual, though, is the sort of tight integration that we're seeing in the Huracán EVO. Alexa will be able to control different vehicle features via voice command. For example, drivers will be able to adjust the climate control, the seat heating, and the interior lighting.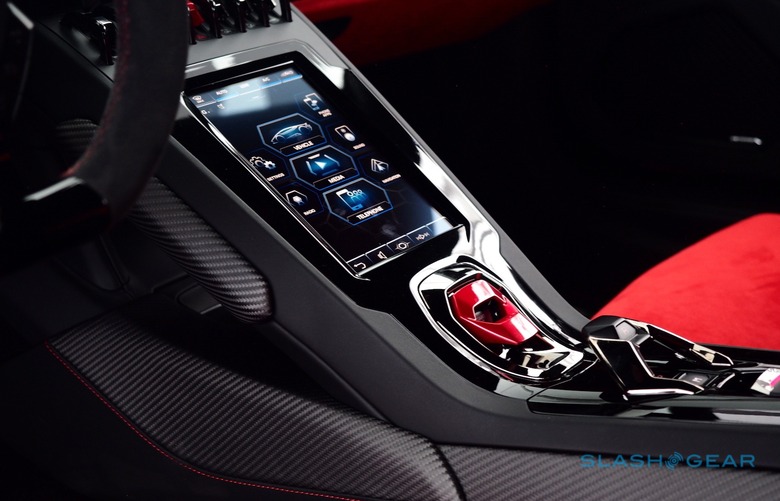 Lamborghini has also integrated Alexa with its Lamborghini Dinamica Veicolo Integrata system, or LDVI. That's the drive mode system that adjusts the car's driving dynamics in the four-wheel drive EVO. Alexa will also be offered in the rear-wheel drive Huracán EVO that was announced this month, the first deliveries of which are expected to begin in spring 2020.
The functionality builds on Amazon's Alexa Auto SDK, first announced in August 2018. That elevated in-vehicle Alexa use from more than just an Echo Dot embedded in the dashboard: instead, automakers were able to integrate Amazon's assistant with their navigation, calling, and other features.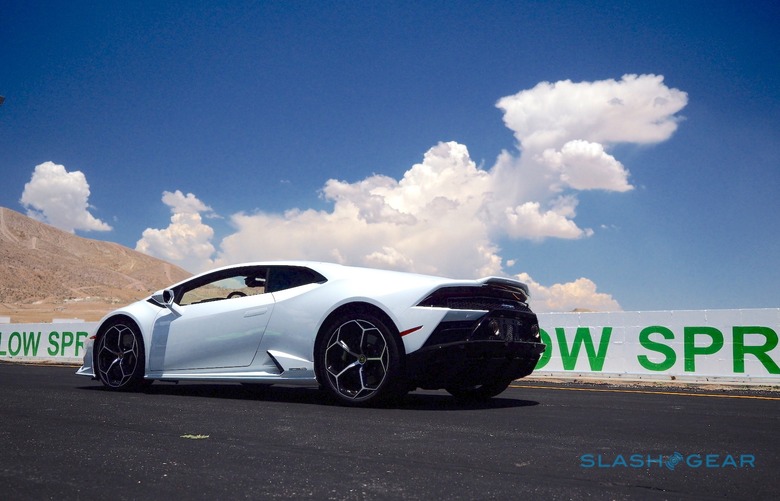 For Lamborghini, it's a way to help drivers keep their hands on the wheel and their attention on the road. That's probably fairly important when you're driving a 5.2-liter naturally-aspirated V10 with as much as 640 horsepower. 0-62 mph takes as little as 2.9 seconds.
It's also a way for Lamborghini to ensure its dashboards stay up to date. Aging infotainment systems are the bane of niche automakers' lives: witness, for example, the contrast between the cutting-edge performance of the latest Lamborghini Aventador SVJ Roadster and its seriously dated in-dash display tech. Lamborghini has done better in recent years, since the VW Group acquisition, what with Audi's parts bin to dip into, but it's still a big potential distraction for a team that could be focusing on performance.
This new integration of Alexa will allow for future updates with the car, as the assistant gains new skills over time. Out of the box, it'll be able to do things like remotely control connected home devices, for example. Down the line, Lamborghini says, it plans to add further connectivity features, and use more of Amazon Web Services.
Alexa will be offered as an option later in 2020, Lamborghini says.