Alexa Auto SDK sees Amazon hitch a ride in car infotainment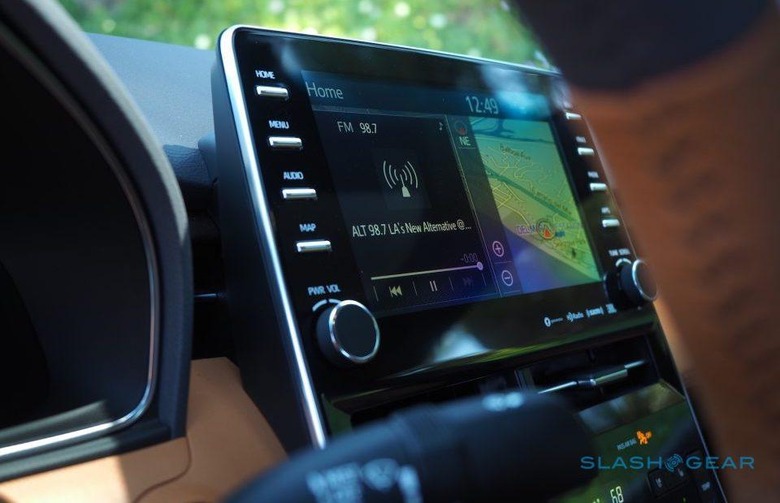 Alexa's attempts to be your copilot in the car continue, with Amazon releasing a new toolkit for automakers to more readily bake the smart assistant into the dashboard. The Alexa Auto SDK follows a handful of car companies that have already announced – or launched – Alexa integration, allowing drivers to ask questions, play media, and remotely control their smart home, all by voice.
So far, those integrations have been high-profile partnerships between Amazon and automakers like Toyota, BMW, and Ford. However the newly-released SDK opens Alexa up to just about any automaker – or automotive parts supplier – that wants to add native support.
It's released under the Apache License, Version 2.0, on GitHub, and includes both automotive-specific functionality and sample applications for cars. Amazon is supplying all of the software to process audio, have wake words trigger Alexa, and deal with the Alexa applications and skills. At the same times, there's also hardware advice, and support for both Android and QNX operating systems on both ARM and x86 chipsets.
Alexa's usual abilities to get weather reports, notifications, and integrate with other custom and third-party skills are onboard too, of course. However what sets the Alexa Auto SDK apart is the fact that it's not just an Echo Dot baked into the dashboard. Instead there's the potential to make deep hooks straight into existing functionality that the car's infotainment system already offers.
With it, automakers will be able to add various Alexa features to their infotainment systems. That includes voice-controlled calling, so that drivers will be able to ask for a specific contact – or read out a phone number – and Alexa will instruct the car's own calling system to place that call. Media streaming, meanwhile, supports various different music services like Audible, iHeartRadio, and Amazon Music. It'll show album art and other information on the car's head-unit display.
For navigation, there's support for feeding the native turn-by-turn GPS system with an address or point-of-interest. Local search, meanwhile, allows for queries in categories including restaurants, movie theaters, grocery stores, and hotels.
All this is important, because Amazon's key rivals already have an established foot in the door when it comes to automotive. Apple's CarPlay is increasingly supported on models spanning the price range, using Siri for voice interactions, and with the arrival of iOS 12 later this year there'll be hotly-anticipated features like the ability to use third-party mapping services, such as Google Maps and Waze. Meanwhile Google has Android Auto, but is also working directly with a number of automakers on Android-powered infotainment systems, with the Google Assistant its voice-controlled interface.