iOS 12 CarPlay is getting Google Maps and Waze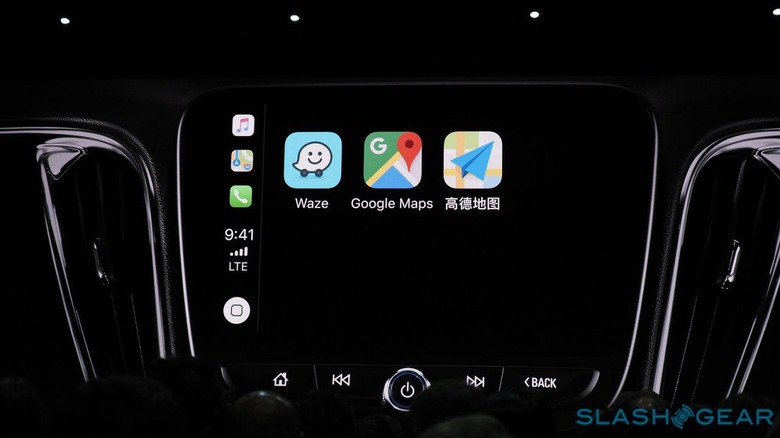 If the iPhone's CarPlay had one infuriating limitation, it's been Apple's lock-down on third-party apps, but some of the most frequently-requested are finally making an appearance. Announced at the WWDC 2018 keynote today, the good news is that apps like Google Maps and Waze are coming to the dashboard.
CarPlay relies on a compatible head-unit in your car, either factory-fit or aftermarket. Plugging your iPhone into the car allows it to protect a driving-friendly version of the iOS interface onto the car's own display. You can use it via the touchscreen, if the car has one, or the joystick, trackpad, or scroll wheel if it uses that instead, and trigger Siri from buttons on the steering wheel.
It's Apple's push to reduce distraction on the road, but CarPlay's appeal has always been limited by just what apps you can use. Apple has, unsurprisingly, preferred iPhone users to use its own Apple Maps, for example. That's despite many iOS users preferring third-party alternatives like Google Maps.
The good news is, after years of the companies involved saying "no comment," iOS 12 will bring a big change in what software you can access in CarPlay. The big additions previewed at WWDC today are Google Maps and Waze, the Google-owned navigation app which features crowdsourced traffic, accident, and other incident reports.
It's unclear at this point what other third-party apps Apple will be opening CarPlay up to. The company has always been fairly restrictive about CarPlay access, arguing that it's in the best interests of drivers to have a controlled array rather than a free-for-all of their favorite social networks and more. That effectively means only those who have been invited to feature on CarPlay get to join the interface.
That seems unlikely to change, at least not completely. Yet Apple being more open to third-party software can only be a good thing in encouraging more people to actually use CarPlay and set down their iPhone while they're at the wheel. We'll presumably get a more comprehensive list of what's being added to CarPlay in iOS 12 before the big update arrives later in the year.