Kinect HD set-top box tipped for Xbox LIVE TV plans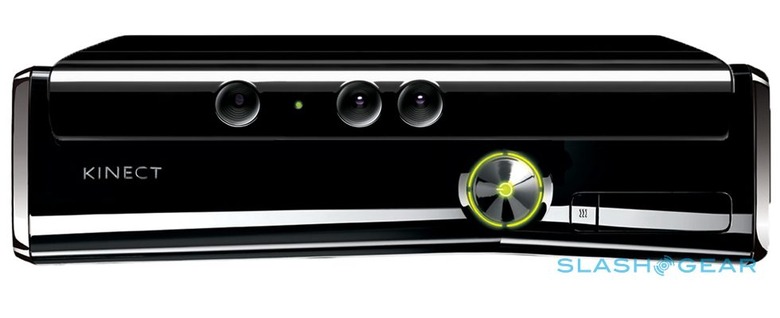 Microsoft's Xbox TV plans continue to trickle out, with talk of a Kinect-based set-top box for 2012 that would offer streaming multimedia content with a voice and motion controlled UI and sub-$200 price tag. Variously codenamed "Live Xbox", "Kinect Box" and "Kinect HD", the new STB will resemble a low-profile version of the existing Kinect, The Daily's sources suggest, with a larger base to accommodate power, HDMI and USB ports. Availability has been "pushed back" it's said, from an original early-2012 window, though it should arrive prior to the next-gen "Xbox 720."
The exact nature of the Kinect media box's connectivity is apparently yet to be finalized, but coax or an optical output for audio is also a possibility. Integrated WiFi would get the STB online, though there's no word on wired ethernet as on the Xbox 360.
Navigation, unsurprisingly, would rely on voice commands and gestures, the Kinect tracking technology used to move viewers through menus and options. However the Xbox Companion app released recently for Windows Phone handsets would also be compatible. Unknown is whether existing Xbox 360 gamepads could be connected, or indeed if Microsoft will bundle a traditional remote for those turned off by voice/gesture and without a Windows Phone device.
Microsoft is supposedly aiming for a sub-$200 price tag, or more likely in the region of $150, to better compete with rival smart TV boxes such as the new breed of Google TV hardware. Previous rumors have also suggested the software company is shopping for an ex-TV exec who could help it create unique shows and other content.
Talk of a two-pronged next-gen Xbox attack was rumored back in November, and these new leaks seem to fit in with talk last year. Casual gaming, such as Fruit Ninja Kinect, would be supported on this STB Xbox version, though serious gamers would be expected to pick up the true next-gen console for more immersive play.