Xbox 360's LIVE cable TV attack detailed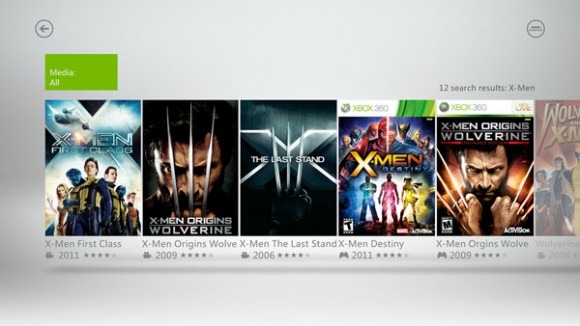 Microsoft has detailed its challenge to cable TV, with a roadmap of Xbox LIVE streaming content for the Xbox 360 including Hulu Plus, Netflix and the BBC, as well as the Kinect-powered voice control that will be used to bypass the traditional remote. Beginning as part of the Xbox LIVE Dashboard update for the 360 that rolls out tomorrow, the dozens of TV channels, streaming services and other content providers will join gaming and other internet services on the console. More details of content deals after the cut.
"The power of Kinect combined with the intelligence of Bing search is turning your voice into the ultimate remote control. With Bing on Xbox, you can use your voice to effortlessly find the games, movies, TV shows and music you want and discover the best offerings on Xbox LIVE, by simply saying what you're searching for. You say it, Xbox finds it" Microsoft
Just as Apple is rumored to be planning for Siri on its own TV hardware, Microsoft's Kinect sensor will be used as a more natural way to control the XBOX Live interface. Voice control will recognize English in the US, Canada and the UK for Zune video, the Xbox LIVE Marketplace and certain of Microsoft's content partners. Those who don't have the Kinect sensor bar itself – or who fall outside of those countries – will get a text search bar instead.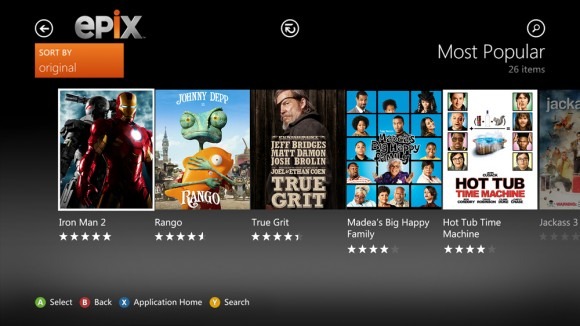 Microsoft's content provider list makes for impressive reading, especially given so many IPTV services are US-centric. Set to roll out in phases, from December 6 through to the end of this month, and then sometime in 2012, the immediate line-up includes ESPN in the US, LOVEFILM in the UK, Netflix in Canada and Sky Go in Germany.
The roadmap for the XBOX Live partners is as follows:
Dec. 6:
ESPN on Xbox LIVE (ESPN). United States
Netflix. Canada, United States
Premium Play by (MediaSet). Italy
Telefónica España – Movistar Imagenio. Spain
TODAY (MSNBC). United States
Later in December:
4 on Demand (C4). United Kingdom
ABC iView (Australian Broadcasting Corp.). Australia
AlloCiné. France (AlloCiné), Germany (Filmstarts), Spain (Sensacine), United Kingdom (Screenrush)
Astral Media's Disney XD (Astral Media). Canada
blinkbox (Blinkbox). United Kingdom
Crackle (Sony Pictures). Australia, Canada, United Kingdom, United States
Dailymotion. Available in 32 countries globally
Demand 5 (Five). United Kingdom
iHeartRadio (Clear Channel). United States
Mediathek/ZDF (ZDF). Germany
MSN. Canada, France, Germany, Italy, Mexico, United Kingdom
MUZU.TV. Denmark, Finland, France, Germany, Ireland, Italy, Netherlands, Norway, Spain, Sweden, United Kingdom
Real Sports (Maple Leaf Sports). Canada
Rogers On Demand Online (Rogers Media). Canada
TMZ (Warner Bros.). Canada, United States
UFC on Xbox LIVE (UFC). Canada, United States
Verizon FiOS TV. United States
VEVO. Canada, Ireland, United Kingdom, United States
Vudu (Wal-Mart). United States
YouTube. Available in 24 countries globally
Early 2012:
Antena 3 (Antena 3 de Televisión). Spain
BBC (BBC). United Kingdom
CinemaNow (Best Buy). United States
HBO GO (HBO). United States
MLB.TV (MLB Advanced Media). Australia, Brazil, Canada, Chile, Columbia, Czech Republic, France, Germany, India, Ireland, Italy, Japan, Korea, Mexico, Netherlands, New Zealand, Poland, Russia, South Africa, Spain, Sweden, Taiwan, United Kingdom, United States
Telenovelas/Sports (Televisa). Brazil, Chile, Colombia, France, Italy, Mexico, Spain, United Kingdom
Xfinity On Demand (Comcast). United States