Twin Xbox 720 tipped: STB and hardcore gaming machine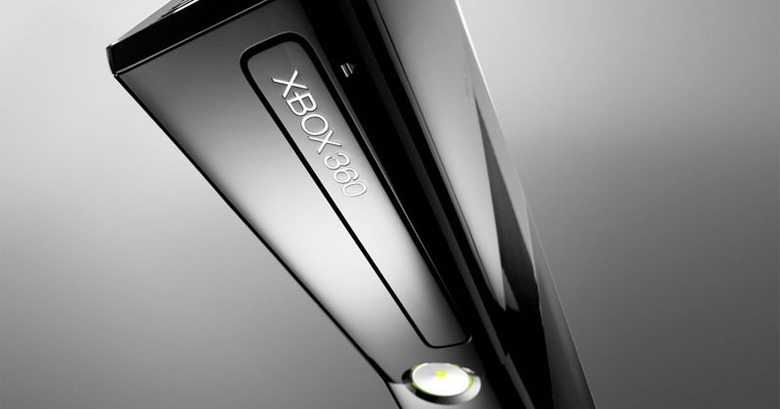 Microsoft is readying two next-gen Xbox console variants, insiders suggest, one targeting the entry-level market as a stripped-down option, while a second delivers true hardcore gaming. The strategy would be a broader progression of Microsoft's current dual-SKU Xbox 360 offering, Digital Foundry's sources claim, where both cheaper and more expensive versions of the 360 are on offer, though the difference between the next-gen models would be considerably more extensive.
"A pared down machine is to be released as cheaply as possible, and positioned more along the lines of a set-top box" it's suggested, targeting streaming media services like Netflix as well as more casual gaming in what's described as "a Kinect-themed portal." Meanwhile, those gamers chasing the cutting edge would have the option of a true 360-replacement, with an optical drive and HDD storage, along with backward compatibility with older titles. It would obviously carry a higher price tag and likely deliver more capable graphics performance.
Such a double-headed strategy would certainly fit with previous talk of a Microsoft IPTV push, leveraging the company's established gamer base that already takes great advantage of media integration. The Xbox LIVE dashboard update will go live on December 6, bringing with it multiple streaming TV and movie options; however there have also been STB-style hardware rumors circulating from early in the year.
They were fueled by a former Microsoft hardware lead being put in charge of the company's TV project, with a "Santa Fe" device tipped to deliver streamed content and more. More recently, Microsoft was said to be developing the Xbox "Loop" next-gen console, said to be cheaper and smaller than the current console and based on an ARM processor. That could well fit in with the "pared down" hardware mentioned by Digital Foundy.
Microsoft has recently purchased VideoSurf, an intelligent video search company, with the promise of integrating it into its Bing search: that's something that could certainly be useful on home entertainment devices. Meanwhile, there's also talk that the company could license its Kinect sensor technology to TV manufacturers, potentially opening the door to a straightforward hardware pairing of a Kinect-enabled display and an affordable Xbox-branded STB that could take on Google TV and Apple TV.
[via Kotaku]