Microsoft IPTV plans could put Mediaroom on Silverlight STBs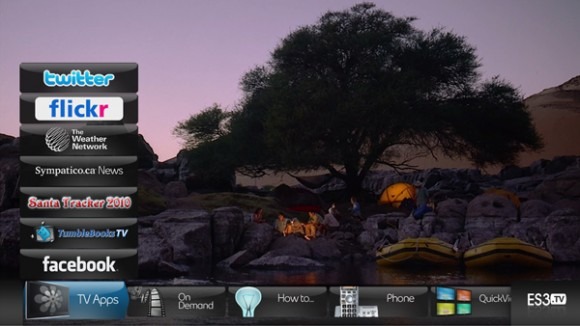 Microsoft's plans for IPTV and set-top boxes continue to trickle out, with the latest batch of rumors suggesting it's Mediaroom which will be at the heart of the system. Mediaroom is Microsoft's IPTV platform, licensed out to various carriers and TV/video service providers, and part of the company's Interactive Entertainment Business division; according to ZDNet's sources, not only is Microsoft working on a Windows Phone Mediaroom client, the company is also believed to be developing a Silverlight build for Mediaroom (codenamed "Taos"), a tie-in between Mediaroom and Windows Media Center (codenamed "Monaco") and maybe even a "Santa Fe" Mediaroom/Silverlight STB.
Meanwhile there's an ongoing project to develop a Silverlight system-on-a-chip (SoC) implementation, which could potentially form the basis of a STB like Santa Fe, or indeed a Blu-ray player or HDTV. Microsoft has confirmed that "the Silverlight team is still actively working with a variety of key partners on SOCs" but will only say that it has "no new information to share at this time."
Meanwhile, a new job advert for a Software Development Engineer on the Silverlight for Devices team calls for someone interested in taking "the great product that Silverlight has become and take it to a new space of TVs, Autos, Tablets, iPhones, Set Top Boxes, XBOX, and a host of other devices":
"Internet TV is taking over the traditional TV steadily. One of the Microsoft mission goals is to provide a TV solution. Consumer media device (CMD) is one of the exciting products we are currently working on and we are looking for strong SDET to come in and help us deliver this product. The project vision is 'Windows Embedded Powers TV worldwide' and our mission is to provide both broadcast & internet content to meet future demands of consumer media devices." Microsoft job advert
It's unclear at this stage whether Microsoft envisages a STB running a Silverlight-powered Mediaroom, a version of the platform which runs on the SoC powering the Xbox 360, or OEM STBs and A/V devices hooked into an overall ecosystem of IPTV that can be accessed on PCs, Windows Phone devices and more.