Keep your Nexus 6, I'll stick with DROID Turbo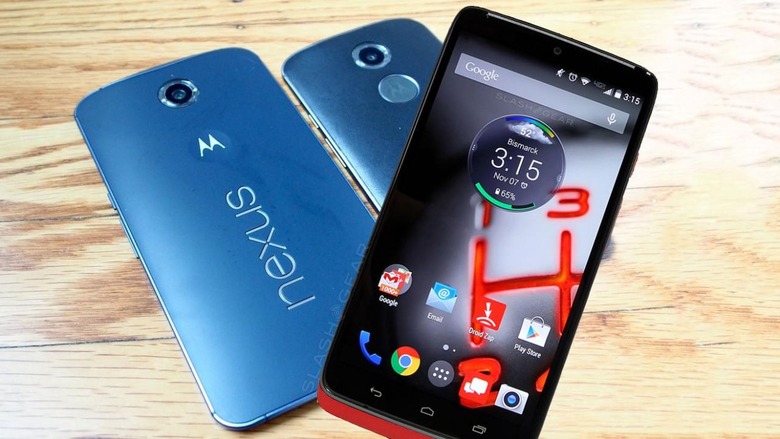 Back at the start of October, it was pretty clear – even before the Nexus 6 was released – that the Moto X was going to be my smartphone of choice. Between the two, that is. That was until I got a handle on the DROID Turbo. Motorola created three devices, one better than the next – depending on what you were looking for – but with the DROID Turbo it's become a very simple choice: do I want this display on a larger phone, or on a phone that'll fit in my pocket?
The DROID Turbo has the same amount of pixels as the Nexus 6 with a smaller display. The Nexus 6 has a 6-inch display, the DROID Turbo has a 5.2-inch display. The DROID Turbo has 565 Pixels Per Inch while the Nexus 6 has 493 PPI.
Before you go too much further, have a peek at:
• SlashGear's Nexus 6 hands-on
• SlashGear's DROID Turbo Review
• DROID Turbo vs Moto X (2014) camera tests
Both have AMOLED displays, both work with Corning Gorilla Glass 3, and – wait, what's that?
You're telling me the camera on the DROID Turbo is 20.7-megapixels while the Nexus 6 is a mere 13-megapixels?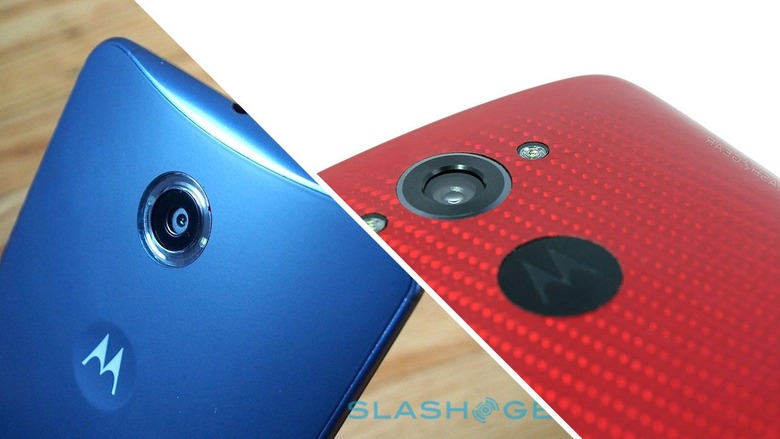 They both have the same aperture size, both have dual-LED flash on their back, and both have the same camera up front. They're both also able to capture 4K video.
And they both have the same processor – literally the same processor, not just the same name:
• Qualcomm Snapdragon 805 APQ8084
• clocked at 2.7MHz
• CPU Krait 450
• GPU Adreno 420
• 3GB RAM
• built-in storage 64GB
The DROID Turbo has a bigger battery than the Nexus 6, 3900 mAh vs 3220 mAh, even though it has a smaller body.
One place you WONT find the Turbo winning out over the Nexus 6 is in its ability to charge up quickly. Just so long as your have a Qualcomm Quick Charge 2.0 charger, you can charge the Nexus 6 up JUST as quick as the DROID Turbo.
Both the DROID Turbo and the Nexus 6 work with the same Qualcomm Quick Charge 2.0 technology.
What about stock Android?
There's currently a sizable bounty on boot loader unlock and root access for the DROID Turbo. It's only a matter of time before we get stock Android working with an easy-to-use process.
So until we get a device that looks like the Moto X (and the Nexus 6, since they look the same) but has the specifications of the DROID Turbo, I'll be sticking with Big Red.