Moto X (2014) Review: Finally, a true Motorola flagship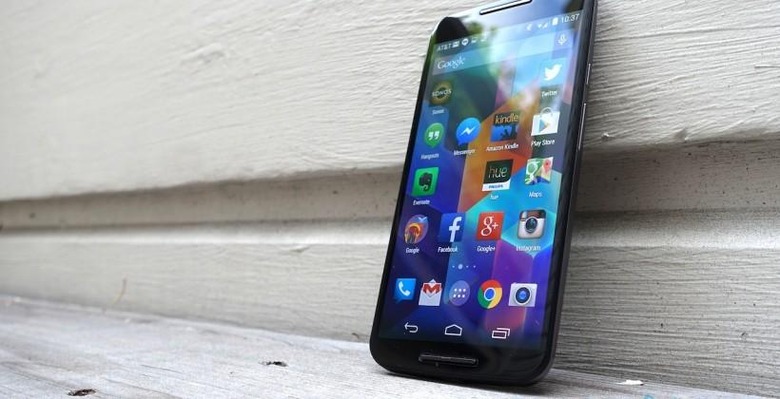 Motorola never quite got the praise it deserved with the original Moto X, the company's decision to step off the specs bandwagon unduly masked by relatively uninspiring design. Now, the 2014 model arrives to rectify that, sharing the same name but stepping up performance, aesthetics, and – essential for any device with ambitions to play among the flagships – build quality. Has the Moto X finally got the balance right? Read on for our full review.
Hardware and Design
The first Moto X was an unusual step in the smartphone space. Where rivals like Samsung, LG, and HTC were chasing the latest chips, camera sensors, and displays to fall off production lines, Motorola opted for less cutting-edge components and instead worked on improving efficiencies in Android itself.
The result was a phone that, despite not having as fast a processor as its rivals, felt much like them in everyday use, only without the crazy battery drain. So far so good, but Motorola's decision to wrap all that in a plastic casing – even one which could be color customized through the Moto Maker online ordering system – left it feeling pedestrian in the hand, while the compact 720p screen paled in comparison to bigger, better panels from rivals.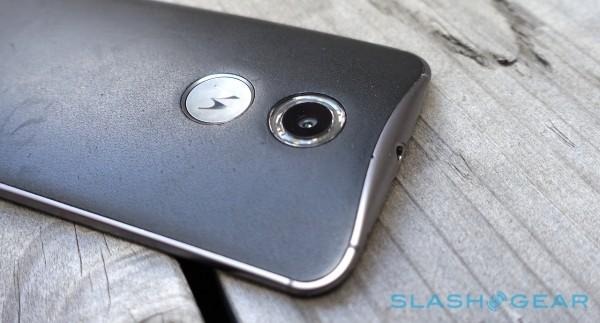 The new Moto X (2014) addresses all that, and you notice the improvements as soon as you pick it up. It's bigger, thanks to a larger 5.2-inch screen compared to the old 4.7-inch panel, but even though it's wider (at 65.3mm) and longer (at 140.8mm) it actually feels slimmer.
That's down to some sharper bowing on the back, which means that while the Moto X is now 9.9mm at its thickest, by the time you get to the edges that's down to just 3.8mm. Handsets like the HTC One M8 and others have used the same trickery, but it works particularly well on the Motorola.
It also feels considerably better than before. Motorola has used an aluminum metal frame – which doubles as the antenna – which means that just where your hand grips, it's in contact with a quality material rather than metal. Smoothly blending into that frame is the Gorilla Glass 3 with its curved edges, while the power button is textured to help differentiate it from the slim volume rocker.
As before, there's Moto Maker to customize the aesthetics of the phone. You can choose from the usual colorful array of plastic backs and trim highlight colors, but there's also the wood option Motorola added late into the original Moto X's run, and – new to this second-gen version – a leather back option.

As with the band on the Moto 360 smartwatch, Motorola has turned to Chicago's Horween for its Moto X leather. My review unit has the simplest black finish – navy, "natural", and "cognac" are the other three options – and, though it means Motorola recommends against letting the otherwise water-resistant smartphone get wet, the slight give of the leather versus the crisp sides feels fantastic. It does get scuffed easily, mind: even after just a couple of weeks, there are dints and scrapes showing.
Even Motorola's dimpled logo has been given an upgrade, now metal-rimmed and far more pronounced. In fact, given how quickly your fingertip finds it, it seems a shame that Motorola didn't go down the LG path and make it into a control.
The 5.2-inch AMOLED display runs at 1080p Full HD with 423ppi pixel density, and it's a great choice of panel. Viewing angles are broad and colors pop without being unnaturally saturated, while the blacks show the sort of inkiness AMOLED has come to be known for. It's a clear step up from the old display.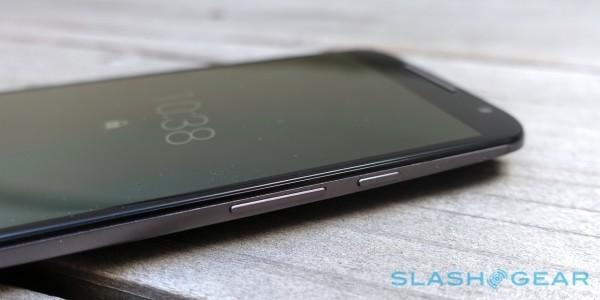 Below it is the Moto X's single front-facing speaker, which is a shame since stereo speakers would've been a nice pairing with the screen. It's loud, but it lacks the clarity of HTC BoomSound on the One M8. A microUSB is on the bottom edge and a 3.5mm headphone jack on the top, next to the nano-SIM tray; no microSD support, however, which means you're stuck with the 16GB or 32GB of onboard storage Motorola offers.
Inside, too, things have improved considerably. The new Moto X has Qualcomm's Snapdragon 801 2.5GHz quadcore and Adreno 330 graphics, along with 2GB of memory. LTE is present, of course, together with HSPA+, WiFi a/b/g/n/ac (2.4/5GHz), Bluetooth 4.0, and NFC. Sensors include the usual GPS and GLONASS, along with a digital compass, ambient light sensor, and gyroscope, but Motorola also throws in a quartet of infrared sensors on the front.
These sensors – only two of which are used at a time, but which are doubled up for redundancy depending on how you're holding the phone – are used for Motorola's gesture and movement controls, more on which in a moment.
The front also has a 2-megapixel camera, while a 13-megapixel camera is on the back, supporting 1080p/4K video recording, slow-motion 1080p, and surrounded by a twin LED "ring flash". Inside, there's a non-removable 2,300 mAh battery.
Software
Motorola's approach with its more recent smartphones hasn't been so much what value it can add to Android, but what it can take away: namely, the sort of needless bloatware, confusing reskins, and generally performance-sapping modifications that Samsung, LG, and HTC can't seem to stop themselves from adding.
The result was everyday performance that belied the on-paper specifications, and while the Moto X didn't shine in raw benchmarks, for everyday use it held up well. Motorola has stuck with that strategy with the 2014 version, and so Android 4.4.4 KitKat comes almost entirely as you'd find a Google Play device.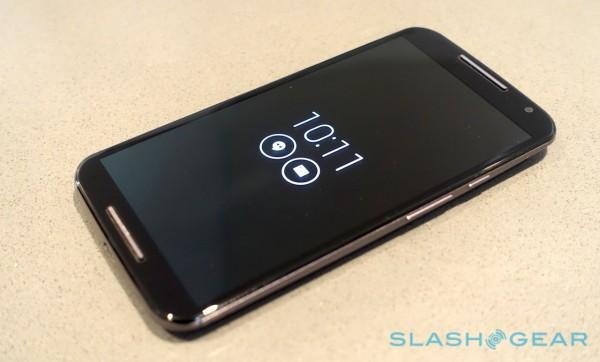 Well, that's not quite true. The Moto X Pure Edition, which will be sold SIM-free and unlocked for $499.99, will be just as Motorola's software engineers intended it. Carrier versions, however, are at the mercy of the networks: my AT&T unit, however, came with more than ten apps already installed (and shortcuts for a few more, like Uber and Kindle).
Clutter aside, Motorola's few modifications generally added to my experience with the phone, rather than detracting from it. Most useful has been Moto Display, carried over from the first phone (where it was called Active Notifications) and improved along the way.
Pick up the new Moto X and, as before, it shows monochrome icons for time, date, and recent notifications – three, now, rather than one, but I still wish it could show more. Motorola also uses that IR sensor array to light the phone up when your hand moves near it, and I quickly got into the habit of waving across the screen to quickly check if anything had changed while the phone was left on silent.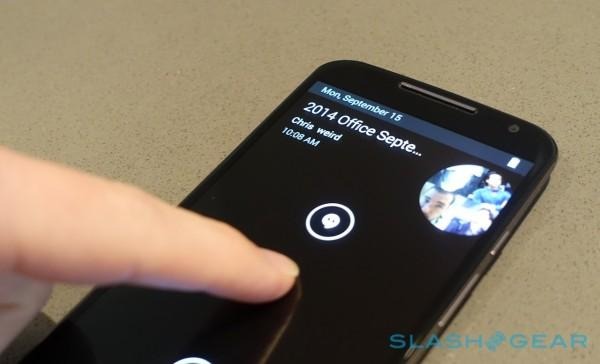 Touch one of the icons, and a preview of the alert shows up too; slide your finger left and right, and you can see previews of other new messages. Finally, drag your finger up and the Moto X unlocks and jumps straight into the relevant app. If you've got a lock enabled you'll need to punch in your PIN or swipe your pattern, of course, but Motorola's Bluetooth-based authentication system – which keeps your Moto X unlocked if a certain Bluetooth accessory, like the Moto 360, a headset, or a car speakerphone, is nearby – is still available.
Motorola's always-listening Moto Voice system is present, too, now updated to support custom wake commands rather than just "OK Google Now." A brief training process with your own choice of phrase – Motorola insists on a few syllables, so you can't just shout "hey!" and expect the Moto X to wake up – sets it to your choice of instruction, and it works pretty well.
Calling out Google searches while your phone is on your desk is still pretty useful, as is getting currency or measurement conversions. Motorola has also added the ability to post to Facebook, WhatsApp, and do YouTube video searches this time around, and the whole thing is snappier in its response than before. Unfortunately, there's no single API to hook Moto Voice into third-party apps, and developers will need to work specifically with Motorola if they want to integrate their software.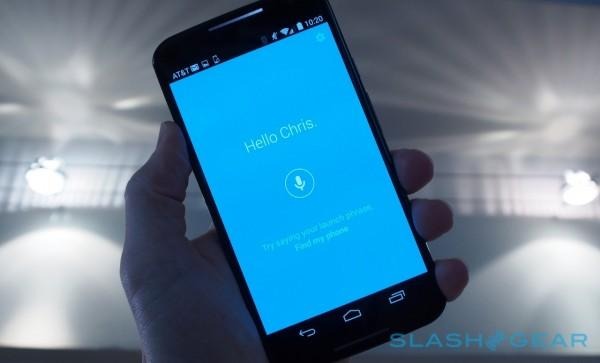 There are also a range of voice actions beyond the Google Now norm: you can ask the Moto X to "take a selfie", for instance, at which point the camera loads, switches to the front-facing sensor, and starts a three second countdown. Asking "What's up?" gets you a rundown of the latest notifications, while "Find my phone" makes the Moto X beep loudly so you can find it at the bottom of your bag.
Moto Assist and Moto Actions round out the quartet of new and improved features, though I found them to be less useful. Moto Assist tries to bring a little contextual understanding to phone modes, automatically recognizing when you're in certain situations – like driving, in a meeting, or asleep – and adjusting accordingly.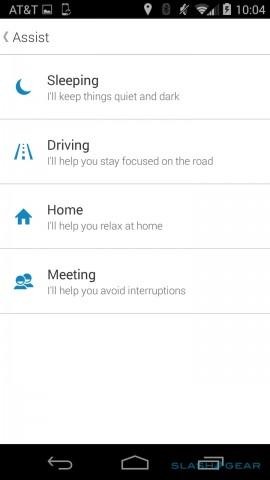 So, if from GPS and background road noise the Moto X decides you're in a car, it'll automatically start reading out incoming text messages rather than expect you to look at the screen. If your calendar has you down as in a meeting, the Moto X will automatically silence itself. The current selected mode is shown in the notifications tray, where you can also override it (if, say, you're a passenger in the car) or turn off one or more of the modes altogether.
Moto Assist did a relatively good job of picking which context I was in (once I'd manually told it my typical sleep schedule, before which it tended to silence itself unduly early), but I quickly found I preferred the predictability of manual control over when the phone would ring and when it would chatter at me.
Similarly, Moto Actions – which uses the IR sensors to allow you to silence incoming calls or mute alarm – is one of those features which seems a good idea, but which I found I rarely used.
Nonetheless, Motorola deserves no small amount of ongoing credit for its stance on Android modifications. Moto Display and Moto Voice are legitimately useful every day, and they don't bring the phone to a sluggish halt. In fact, general performance is equally as smooth as I've found the G3 and Galaxy S5 to be, if not faster, the only blip being oddly juddery Facebook app scrolling. Then again, that's not something exclusive to the Moto X.
Camera
Solid but uninspiring is the best that can be said about the Moto X's camera. Upgraded from the 10-megapixels and f/2.4 lens of the old model to 13-megapixels and an f/2.25 lens, it's fast but the results aren't always great.
You can still load up the camera app with a quick twist of the phone, and tap anywhere on the screen to fire off a shot. Holding down your finger snaps frame after frame. Unfortunately, the Moto X's autofocus can at times get confused – even in the sort of good lighting I'd generally expect cameras to have no problems with – and I got better results bypassing it and using the draggable AF/AE glyph to take manual control.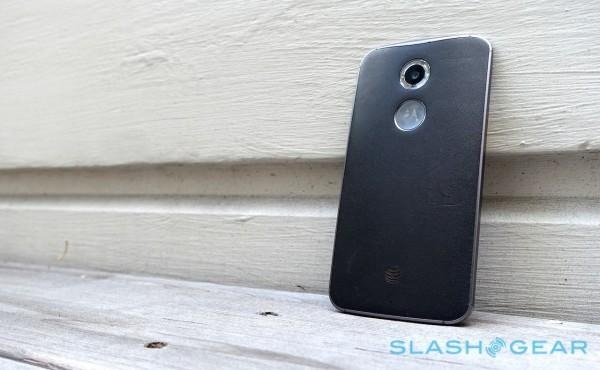 Low light performance is aided by the dual-LED flash, which comes in a distinctive ring flash style housing. Interestingly, Motorola's camera chief told me the original idea had been to frost the ring flash for a more diffused glow, but that decision was reversed in the name of power.
I can't help but think that was the wrong decision: like many LED flashes, the Moto X's tends to wash out closer subjects (even if, as by design, it reduces the one-sided shadows by having a light on either side of the lens).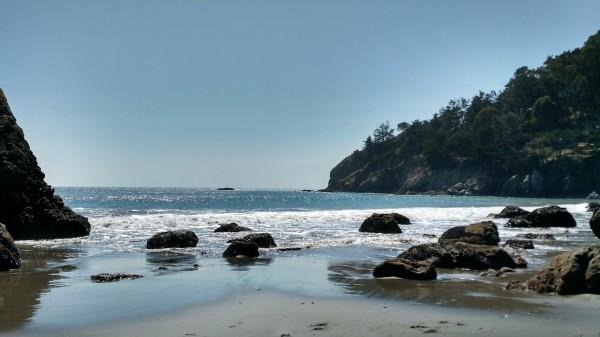 The results are solid, if given a good scene to work with. With sufficient natural light the color balance is accurate and contrast fair, though there's a tendency to over-sharpen. As soon as things start to get dimmer, however, the focus struggles continue and noise makes itself known, with blurriness starting to become an issue.
Motorola's Highlight Reel feature seems heavily inspired by the Zoe Highlight videos HTC has been offering on its recent One series phones, automatically cutting together themed images and video into a summary clip complete with transitions and background music. As I've also found with HTC's system, while clever in theory, in practice it's not something I found myself using too often.
Phone and Battery
Motorola has found room on the new Moto X for four microphones, and the CrystalTalk system shows its worth in voice calls. I had no issues being heard, even when standing outside in strong winds. Similarly, even though Motorola's claims about the "Dynamic Tuning" of its external antenna sounded like marketing spin initially, the Moto X proved tenacious with an LTE signal on AT&T's network.
As for the battery, Motorola's decision to go with a non-replaceable 2,300 mAh pack left me with early concerns about runtimes, particularly with the somewhat generic "up to 24hrs of mixed usage" prediction.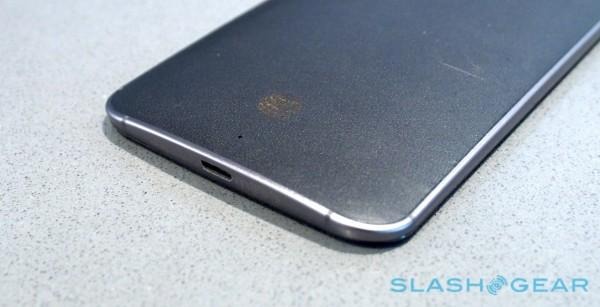 Instead, I was surprised by how well the Moto X held up during a full day. With several Gmail accounts, some Google Maps navigation, browsing, some Spotify playback (with headphones and over Bluetooth), a couple of calls, some photography, and plenty of instant messaging, I made it through to the evening without having to top up.
Expect a nightly charge to be on the cards, however. Unlike the Galaxy S5 or G3, both of which have managed to keep running through the night and into the next day if I've forgotten to plug them in, the Moto X doesn't last quite so long.
There's no wireless charging – a shame, since the Moto 360 gets Qi-compatible support, and a mat for phone and smartwatch would be a nice addition to the nightstand – but the Moto X does support Qualcomm's Quick Charge 2.0. Motorola brands it Turbo Charge but the result is the same: with the optional, $40 Turbo Charger, the phone will add a claimed eight hours of use from just 15 minutes plugged in.
Wrap-Up
It's hard not to be impressed with the new Moto X. Its predecessor built a solid reputation among those "in the know" for its clean Android build and useful features, but its plastic casing and underwhelming display left it overshadowed on store shelves by rival devices.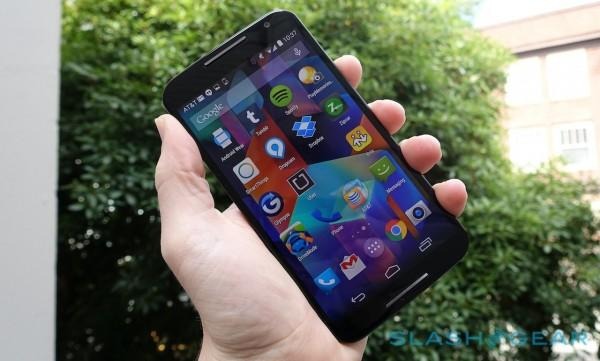 Motorola has addressed nearly every criticism for its 2014 flagship. The new Moto X is perhaps the best feeling Android handset in the hand – it's certainly the most customizable – and it has a fantastic display, excellent performance, and a restrained selection of software enhancements that actually manage to improve your day to day time with the phone. Only the average camera performance blots an otherwise stellar report card.
if you're a mobile photographer first and foremost, that may be enough to push you in the direction of LG's G3 or Samsung's Galaxy S5, both of which have cameras that outclass Motorola's. Everyone else in the market for a new smartphone should have the new Moto X high up on their shortlist.