DROID Turbo Review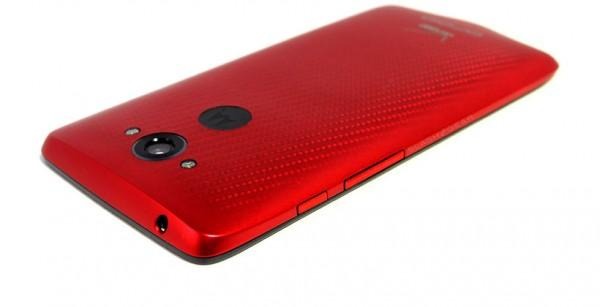 This past week and a half we've been working with the DROID Turbo non-stop. With a body that replicates the popular DROID series from last year – this time in bright red – a massive battery, and specifications that match or surpass the Moto X 2014, what's not to love? As it turns out, the DROID Turbo isn't just all about its ability to quickly charge up its own massive internal battery. The DROID Turbo brings a triple-A game in basically every other way as well.
Hardware
Inside the DROID Turbo you've got essentially the same specifications as the Nexus 6, but with a slightly more conservative display. Because of this, you also have a more densely-packed set of pixels on the DROID Turbo than you do on the Nexus 6.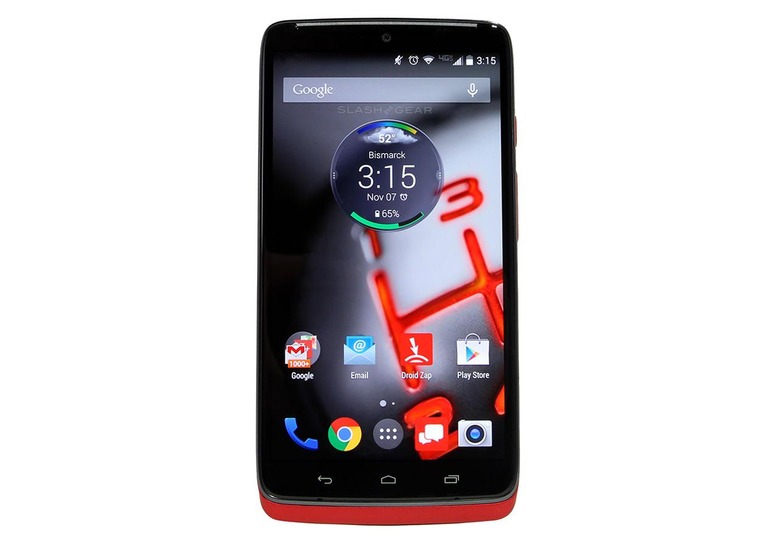 Processor: 2.7GHz Qualcomm Snapdragon 805Display: 5.2-inch 2560 x 1440 pixels AMOLED screen with Gorilla Glass 3 (565 ppi)RAM: 3GBInternal storage: 32GB (64GB also aailable)Camera Back: 21-megapixel with dual-LED flashCamera Front: 2-megapixelsRadios: 802.11 a/b/g/n/ac Wi-Fi, Bluetooth 4.0, NFCBattery: 3,900 mAh with Qualcomm QuickCharge 2.0Dimensions: 143.5 x 73.3 x 11.2 mm and 176 grams
This device feels great to hold and looks fabulous. It looks very, very similar to last years' DROID MAXX, really, but with a bit more Moto X 2014 flare to it. You're looking at the red version here, allowing a bit more of an edge on the looks of the models from last year.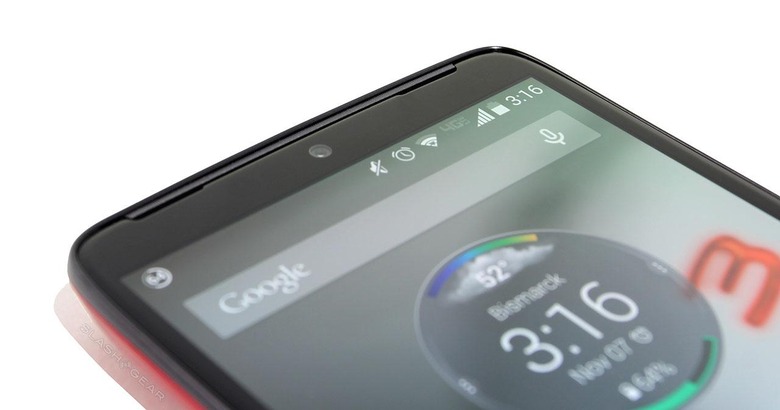 You'll want to check this device out in-hand if you're used to a smaller smartphone, like the iPhone 4s. If you're used to working with a Nexus 5, you'll feel right at home.
The display up front is AMOLED – bright, sharp, and very vivid. The display here is very similar to that of the Moto X, which you'll see next to the DROID Turbo here.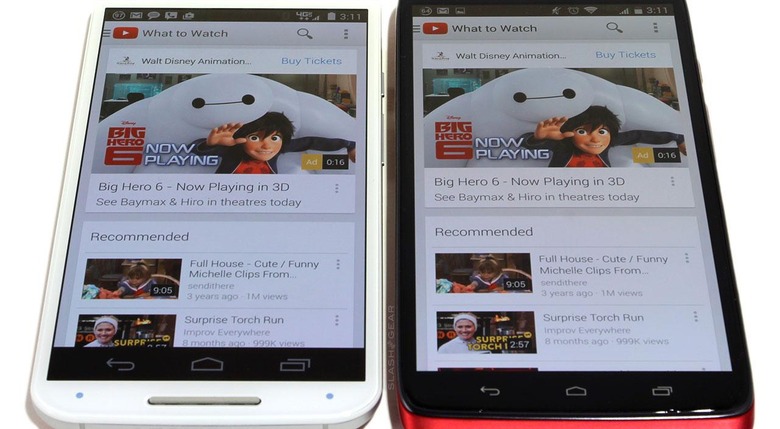 Buttons are on the right side of the phone – a standard volume rocker and a power button with notches so you'll be able to find either easily. Comfort is the name of the game – as is usability.

That's why you've got off-screen buttons. This is one of the last devices to use such buttons in the big brands here in the United States, with Samsung being the only other real hold-out. Everyone else has moved on to on-screen buttons.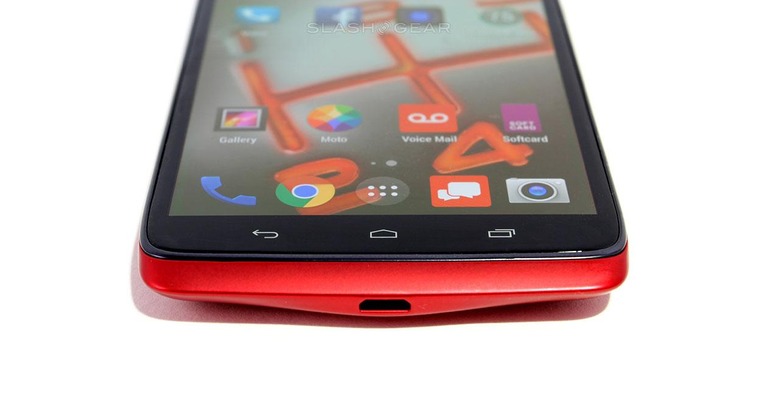 Even the Moto X has moved on to on-screen buttons.
But you might be an off-screen buttons sort of person. Congratulations, here they are for you. Just where you left them.
Software
It's difficult to judge software in Android phones at this point due to the fact that you can essentially flip out and change everything you want, whenever you want.
Motorola uses a Qualcomm Snapdragon 805 processor here, so you've got the best of the best available right this minute for processing – on smartphones, anyway. This means you'll have your pick of every app and every game on the app market with no trouble running the lot.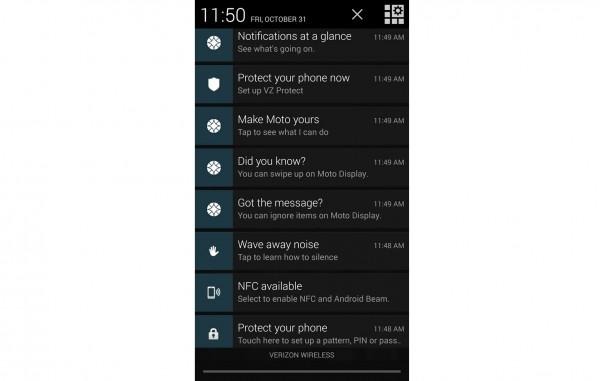 Above you'll see the notification pull-down you'll see when you first start the phone up. You can dismiss the lot of these right away, if you want – they're all still there, this is just the easiest way to access everything. Motorola won't bug you further if you just want a plain 'ol Android experience.
Motorola has eased back a LOT on the app front, bringing you one app called "Moto" that collects all their non built-in abilities save Droid ZAP, an app that allows you to send files two and from smartphones easily. Smartphone to smartphone, zapped.
Verizon has a massive amount of apps here, most of which you probably won't end up using – but they do include their helpful data watcher which allows you to keep track of what you're using and what you're not.
You'll also get Softcard up front, reminding you that you do have the ability to use this device to pay for your goods at retail stores and restaurants, just like the iPhone, just like Apple Pay. You can also choose to download Google Wallet, which is just as easy to use.
Above you'll see a number of benchmark tests run on the DROID Turbo. Note that we're working with the Qualcomm Snapdragon 805, which means we've got one of the most powerful processors for a smartphone out now – but benchmarks don't mean much else besides how well the phone does on a benchmark.
Camera
What you're going to want to do for extended coverage of the DROID Turbo's camera is head to our feature. This feature makes the following battle happen: Moto X 2014 vs DROID Turbo Camera Tests. There you'll see the similarities and the minor differences in final product.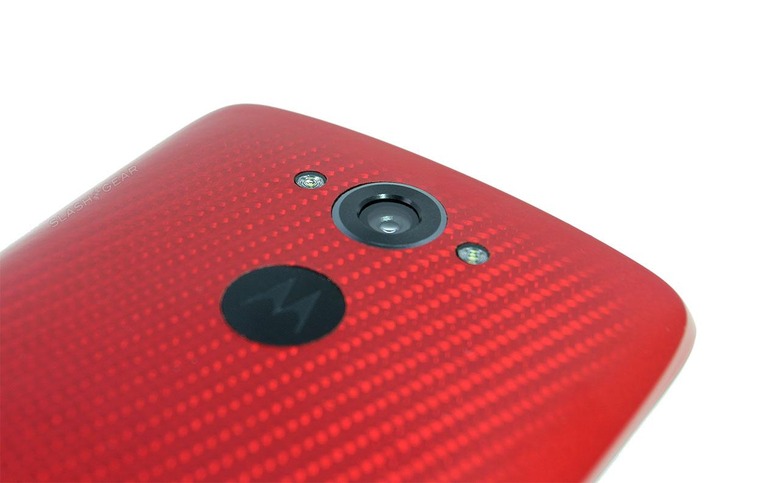 The following set of photos will grow depending on your requests for additional situations, lighting and environment, for the DROID Turbo to take on. Let us know what you want US to cover, and we'll go for it.
The video you see here shows the Moto X vs the DROID Turbo both at once.
Battery
This is called the DROID Turbo, right? It's a phone that aims to fix the battery problem – if there is one. It's supposed to last for a long, long time with its 3900mAh Lithium-Ion pack, even with a display that's bright and powerful – and big.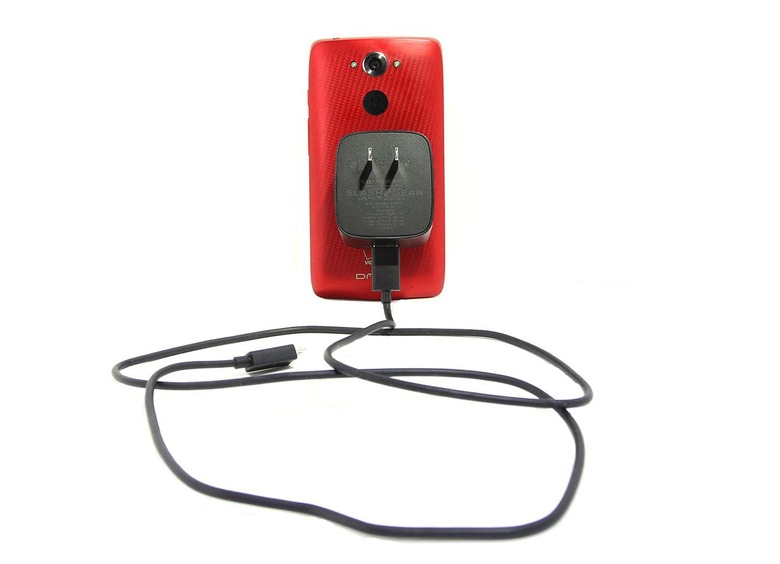 You're going to see some mixed reviews of battery life out there in the wild this week. Lots of reviewers put this battery through odd and varied tests to see how the battery fared.
For us, it was just a matter of putting it through the standard tests – working with the device as we would any other device. And surprise! A massive battery means a long battery life.
Motorola advertises 48 hours of battery life with mixed usage. We've gone for longer than that. If we're jamming on 4G LTE with streaming video for hours on end, we can drain the battery in a matter of a couple full-length films.
It all depends on what you do with your battery time.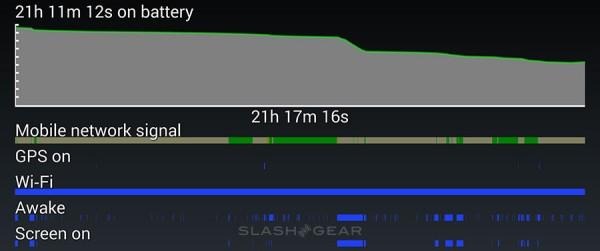 As for the quick charge – it does exactly what it advertises. Charging up your device is now a matter of minutes, not well over an hour. This device uses Qualcomm QuickCharge 2.0 – the first device on the market to have it in play.
Now that the HTC One M8 also has access to said quick charging abilities, we'll be testing that next.
Wrap-up
The DROID Turbo is the best Motorola smartphone on the market today. That is, if you don't mind your inability to get the device with a wooden back panel or custom colors. You get the choice of black or red and a couple of finishes – go for the red and you won't regret it.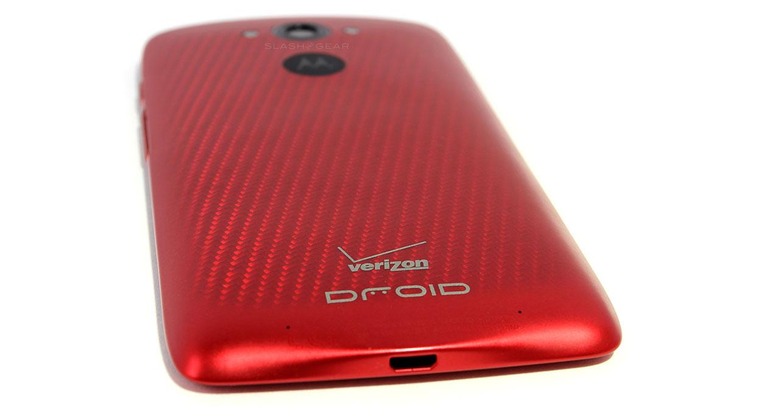 Go for the black and you'll want to consider the highest internal storage size iteration of the phone with its slightly grippier exterior. It's called ballistic nylon and it's awesome.
Given the choice between this device and the Nexus 6, I can't say I'd choose the latter. It all comes down to size, and that extra several millimeters isn't something I'm in need of. And there's always a root awaiting.