Keep taking the Tablets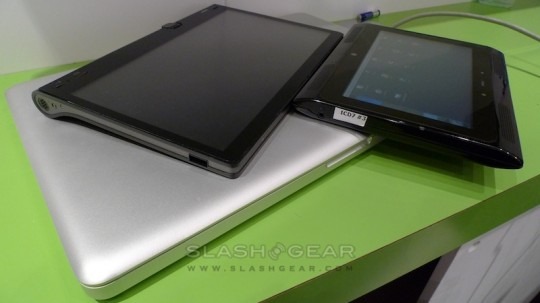 Like the charming, fey uncle your grandmother warned you against showering with, Apple's iPad has us confused. Tablets have broached the mainstream and, like CES 2010 last month, this past week's Mobile World Congress in Barcelona saw several more companies show their hand. Each of the chipset companies we spoke to – Texas Instruments, Qualcomm, Freescale, Marvell and others – included tablets among the target market for their ARM-based wares, and we played with various concepts, prototypes and mockups, many of which are destined for release within the next twelve months.
Of course, tablets are not a new invention, and you could forgive those people who have been carrying the pen-computing banner since Windows XP Tablet Edition (and before) for harbouring a little resentment at all this late-to-the-party interest. When Steve Jobs produced the iPad-tailored version of iWork with a flourish, and declared the suite an "amazing", "extraordinary", "tremendous" new way to work on a mobile touchscreen device, it's hard not to imagine the frustration over at Microsoft; after all, tablets running their OSes have had access not just to shaved-down demi-versions of Office, but to the full apps.
So, to see broad applause for something so basic in comparison must be galling for Redmond. Like other platforms Microsoft has attempted before, it seems that their attempt on the market may have come a few years too soon; today's low-power silicon no longer has a gap in-between lacklustre ARM chips and decent (but power hungry) mainstream notebook CPUs. HD graphics and broad connectivity are both possible without sacrificing battery life. Ironic, then, that those devices culling most interest are pretty much web-slates rather than fully-functional Tablet PCs; if Microsoft had known that was where the interest lay, how much further would their tablet ambitions have progressed?
As I wrote before, in the aftermath of CES, it's unlikely any one tablet will satisfy the whole market. The iPad launch, while certainly historic for the number of people who joined our live-blog, met with some degree of disappointment from the geek audience normally so enthused about Apple. Still, cleverer men than I reckon it'll be a success among a greater – though quieter – majority, enthralled by the simplicity of the UI, consistency with the established iPhone/iPod touch paradigm and gloss of the Apple hardware.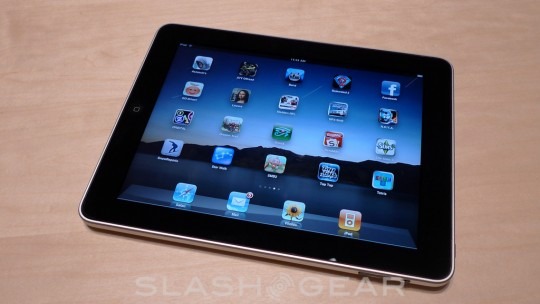 The geeks, then, are forced to look elsewhere. Do I need Flash support in my tablet? Perhaps not; but I'm reluctant to sign up to a platform where what I can and can't run is so tightly controlled. Apple's iPod may have swept the floor with the PMP competition, and its iPhone arguably revolutionised the touchscreen smartphone segment, but I've a feeling the iPad will only open the door to mainstream awareness of larger-scale touchscreen computing, not necessarily dominate it. Speaking to an exec from Freescale in Barcelona this past week, he reported a dramatic upswing in interest in their own tablet reference design in the aftermath of the iPad announcement: rival companies are counting on Apple to pave the way in mind-share, but view it as an opportunity for their own growth.
It won't be an instantaneous thing; Tegra 2 tablets won't arrive for another few months (Notion Ink's Adam is suggested for Q3 this year) for instance, and the timescales for other chipset manufacturers seem similar. We'll undoubtedly see more designs and hear more about launch intentions at CeBIT next month, but it'll be a little longer before you can open your wallet. Apple's iPad, meanwhile, should go on sale in late March; a premium device, certainly, and not one suited to the ambitions of every touchscreen-lusting geek, but definitely a weathervane about which we can judge whether the market intends to put its money where its mouth is. The "third screen" paradigm is a well-discussed one, but it remains to be seen whether users will really spend on intermediary devices that slot in-between smartphone and notebook.