iPhone 5 slots metal back into fourth-gen chassis?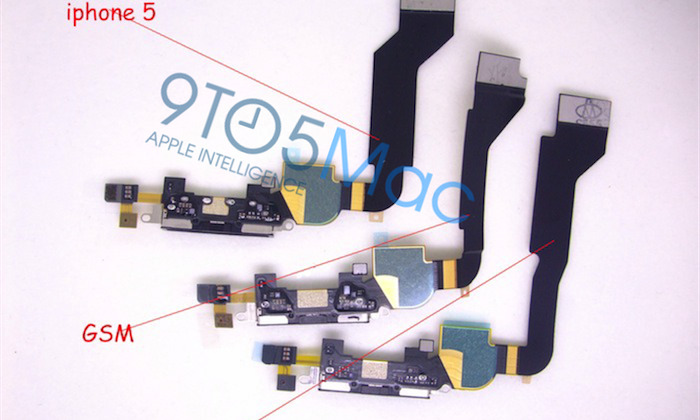 Further leaks regarding the physical design of the iPhone 5 have emerged, with more signs pointing to a generally similar shape to the existing iPhone 4. According to 9 to 5 Mac's trusted source at Foxconn, Apple is currently testing prototypes which fit metal back plates and larger displays into the current-generation form factor.
That fits with previously leaked engineering renders purportedly showing the iPhone 5 design, which suggested an almost identical physical built – including the edge antenna – to the iPhone 4. Earlier rumors raised the possibility of a metal back panel, presumably aluminum but potentially Liquid Metal, with Apple switching over durability and production concerns.
The image above is said to show the charging assembly from the iPhone 4 GSM and CDMA variants along with the same assembly for the iPhone 5, with the parts all very similar in design. That could well suggest the physical layout of the fifth-gen Apple smartphone is hardly changed.
As for the bigger display, that's believed to come in at 4-inches and be paired with the new 1GHz dual-core Apple A5 processor. NFC still remains controversial, with conflicting reports claiming Apple will and won't be including it, while dual-mode GSM/CDMA support is also rumored.