iPad Air 2 leak claim could see Apple tablet even thinner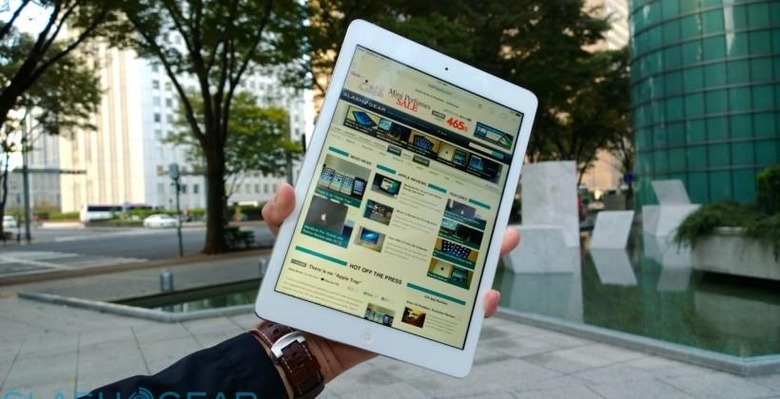 Apple's new iPad Air 2 has purportedly been leaked, or the display and touchscreen section at least, with a new set of photos of the second-gen full-sized iOS tablet seemingly indicating a change of construction approach that could help it be thinner. The new Air – which, if Apple sticks to routine, we could expect to see sometime around October 2014 – appears to integrate its layers rather than have them separate.
Apple announced the current iPad Air in October last year, officially the fifth generation of full-sized iPad, but introducing new nomenclature to emphasize the skinny construction. Despite having the same 9.7-inch Retina display of its predecessor, it was slimmed down to 7.5mm thick.
The current model is hardly the poster-child for ease of repair; in fact, teardown merchants iFixit rated it just 2 out of 10 for DIY fix potential. However, the new iPad Air 2 could well score even worse.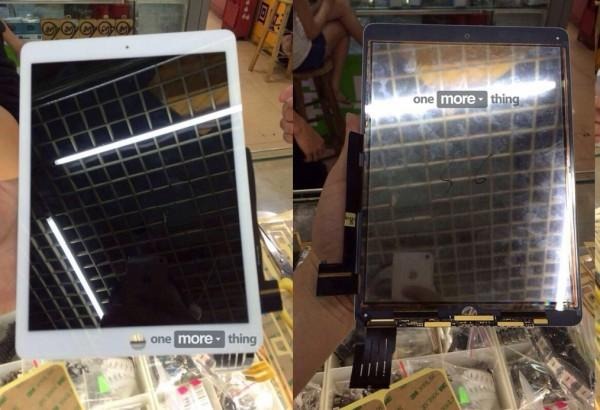 That's because – if these photos are legitimate – Apple appears to have integrated the glass, display, and touch layers together into a single, fused piece. This would allow them to be thinner, and perhaps shave a little more off of what's already a thin slate, but would also mean that individual repairs of those components wouldn't be possible.
Whether that would be much of a hardship is questionable, however; often, when a screen's cover glass smashes, the underlying components are also damaged. Apple's approach to broken iPad Air units under warranty is to replace not repair them, too.
It's not the only Apple leak we've seen this week. Components believed to be part of the iPhone 6 lend weight to ongoing speculation that Apple will opt for a bigger screen size – potentially 4.7-inches – for its new smartphone, expected to be officially unveiled over the summer.
SOURCE One More Thing