iPad Air official: 5th gen slate gets tiny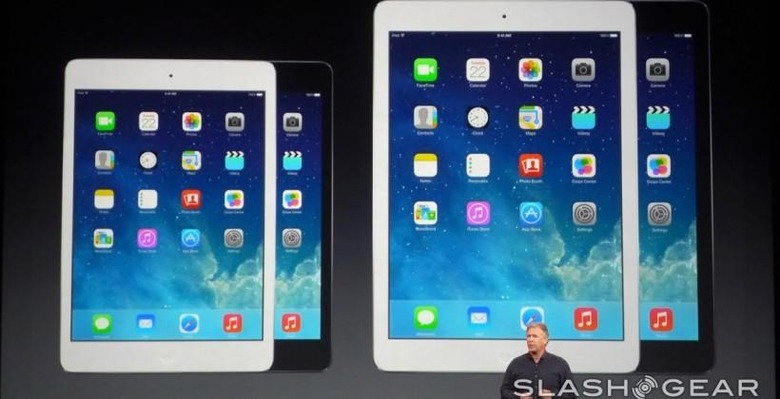 Today Apple has unveiled their 5th generation iPad called the iPad Air, coming in a size and shape reflective of the success of the iPad mini. This iPad Air works with the same 9.7-inch LED-backlit multi-touch display as in the 4th generation iPad, working again with IPS LCD technology. The overall size and weight of the larger iPad has been reduced significantly.
This newest iPad works with a body that has curves and corners based on the design of the iPad mini. It cannot be denied that this 5th generation iPad takes cues from the smaller ipad, working with sharper corners, a far less gradual incline along its back, and bezels around its display much more in-tune with that of the smaller iPad. Both iPads now look to be much more a part of the same design family.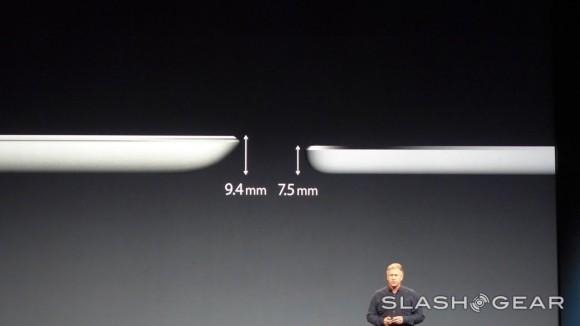 The iPad Air (or just "iPad" in stores) will be working with iOS 7 right out of the box. This machine will be one of two headliner devices showing the ins and outs of iOS 7 for tablets, though this same software does work on previous generations of both the iPad and the iPad mini. This version of the iPad will also continue using the same Lightning port for power and wired data transfer as in the 4th generation iPad.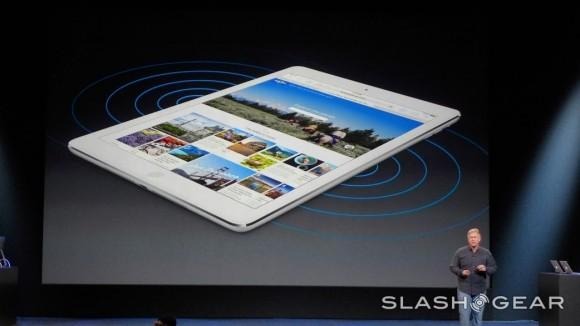 This newest iPad works with a bottom end much like that of the iPad mini, shown here to work with the single Lightning port in the center as well as two (rather than just one) speaker grills pointing downward rather than backward. The back panel of this iPad also continues to be made of high-end aluminum.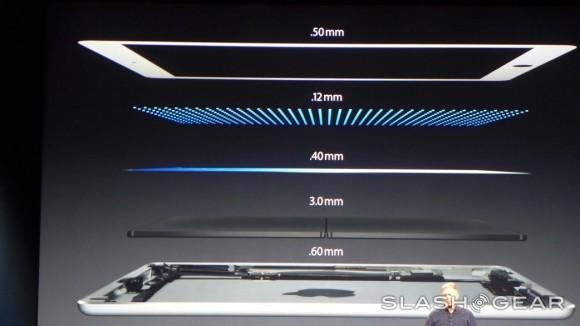 This machine will be working with a body that's 7.5mm thin, 20 percent thinner than the previous model. It'll also be working with a bezel that – to be exact – is 43 percent thinner than the previous model. The whole unit weighs in at one pound. This machine also works with another A7 chip, the same (or slightly modified from) the one in the iPhone 5s.
Stay tuned to SlashGear's Apple Hub for more information on this iPad as well as other upcoming devices throughout the future. At the moment this article is posted, we've just to find out release and pricing information for this 5th generation unit and we'll be good to go!