iOS 11.3: Six reasons you should be excited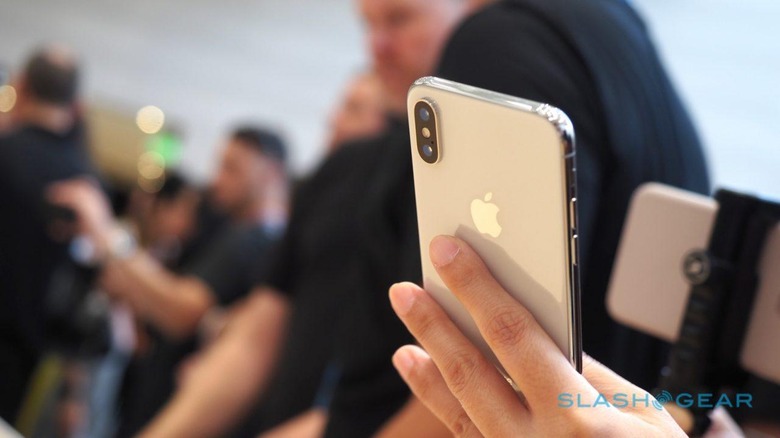 Apple has announced the iOS 11.3 developer beta, and there's plenty to get excited about for iPhone, iPad, and smart home fans. Whether you're an Animoji karaoke addict, need your regular fix of augmented reality in Pokemon GO, or just want deeper control over what's going on in the background of your iPhone, there's something that should satisfy you. While we don't know all the goodies iOS 11.3 will bring, we do know six of the biggest changes and improvements.
iPhone Augmented Reality is about to get much more immersive
ARKit is Apple's attempt to turn the iPhone into an augmented reality experience, and it's about to gain a whole lot more traction. Come iOS 11.3 we'll get ARKit 1.5, with a number of key improvements over the current version that's already being used by Pokemon GO, IKEA, and more. Perhaps most important, ARKit 1.5 will be able to track not only horizontal surfaces but vertical ones too.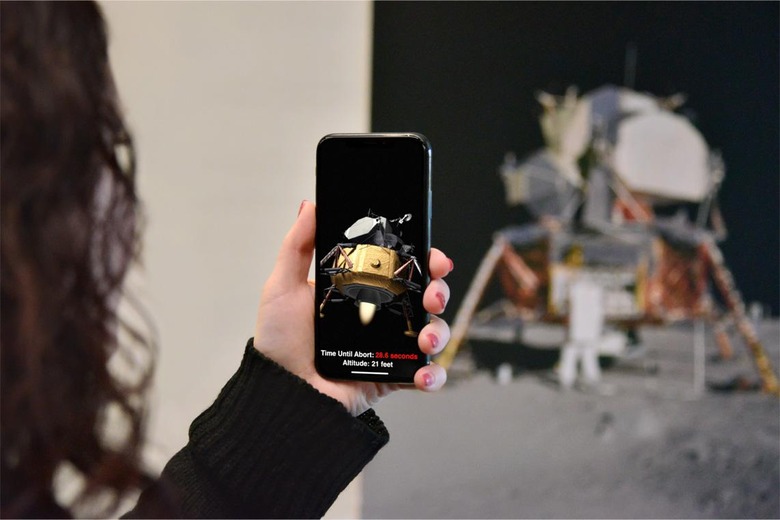 That means apps built on top of the platform will be able to spot things like posters, graphics, and other identifiers on walls, and overlay 2D and 3D graphics on top of them. It paves the way to museum guide apps, city navigation that can interact with buildings, facades, and billboards, and more. Meanwhile, ARKit is also going to get better at recognizing irregular surfaces, like circular tables.
iOS 11.3 adds new Animoji features
Apple's animated emojis were one of the headline features of the iPhone X launch, not least perhaps because they demonstrated how the TrueDepth camera could smoothly track facial movements in real-time. iOS 11.3 will bring with it four new Animoji, each following over 50 different facial muscle movements. That brings the total number of Animoji options to 16.

It's unclear just how popular Animoji have been since the launch of the iPhone X. Apple says only that they "have been a hit" with buyers of the expensive smartphone, without giving any further insight into how often they're being created. However, with the full 2018 iPhone line-up – expected to include a new iPhone X, an iPhone X Plus, and a budget 6.1-inch iPhone – believed to offer TrueDepth cameras, that will significantly broaden the number of users who'll be able to create their own Animoji. That could have a huge impact on adoption.
Apple Music is getting music videos
If you're an Apple Music subscriber, you'll already know what Apple's streaming music service is like. Apple is clearly hoping to pull in some more users with the release of the HomePod smart speaker, but for those devices with proper displays there'll be another improvement when iOS 11.3 arrives. That's music video support.
Being added alongside music playlists, Apple Music's music vide support will be ad-free to subscribers. There'll be both new releases and classic videos, in addition to new curated music video playlists.
HomeKit is adding software authentication
Apple hasn't been a stranger in the smart home ecosystem, but neither has it made companies wanting to integrate their connected devices with your iPhone, iPad, or Siri as straightforward as other platforms do. One of the key frustrations has been HomeKit's reliance on hardware authentication. In order to make sure the connection between smart home gadget and your Apple device is fully secure, Apple demanded it be outfitted with a special hardware chip.
That's changing with iOS 11.3. Apple will still be demanding encryption between, say, your color-changing LED bulbs and your Apple TV acting as a HomeKit hub, but it'll be offering a software encryption route rather than just a hardware one. That should make it a whole lot easier for manufacturers of smart home devices, whether bulbs, locks, cameras, blinds, or something else, to add HomeKit compatibility.
Apple will give you iPhone battery performance control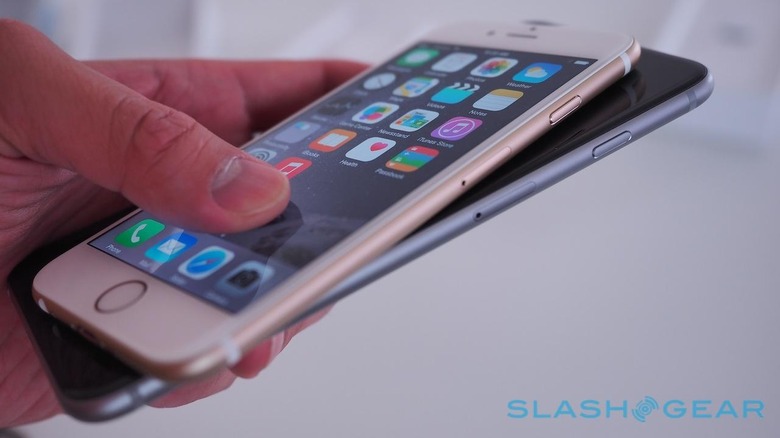 It's fair to say that Apple hasn't had an easy time in recent months when it comes to older iPhones. Accused of – at best – poorly communicating with its users or – at worst – sneaky planned-obsolescence tactics, its decision to throttle iPhone performance when the device has an unhealthy battery backfired spectacularly. First step on the grand Apple apology tour was a discount on battery replacements. Next up comes a software change.
Come iOS 11.3, you'll be able to manually control whether or not the iPhone dynamically manages the maximum performance your smartphone can achieve. A toggle in the battery settings will allow Apple's previously permanently-on power management feature to be switched off. Apple will also be adding in greater visibility into battery health. Of course, switch it off and there's the possibility that your iPhone could be more likely to crash under pressure.
Complaining to your favorite brand will be easier
For many of us, running into issues with the companies we interact with most often sends us to Twitter to make either a public or DM complaint. Now, Apple wants Messages to be your first port of call. In iOS 11.3, Apple is adding Business Chat, a way for brands to communicate directly with their customers.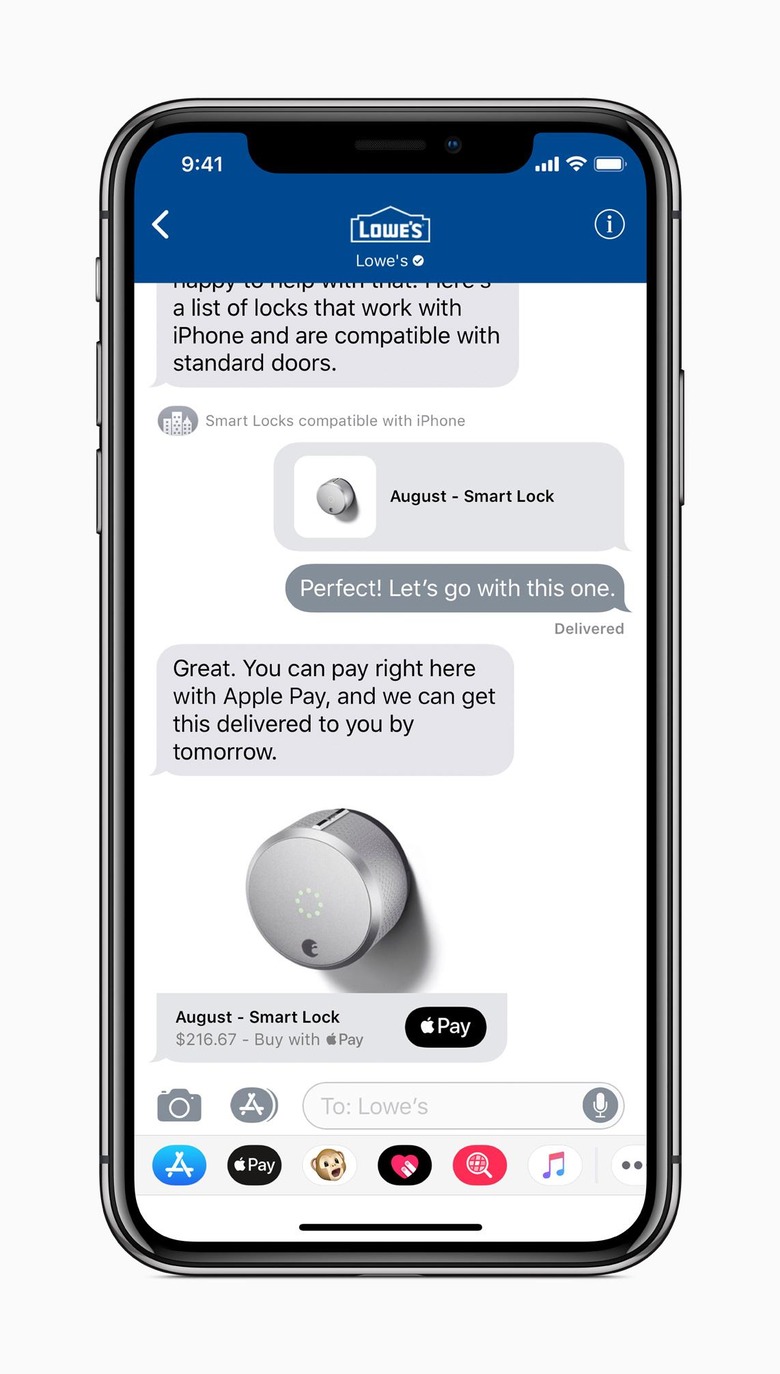 Initially it'll be a handful of select launch partners that are available, including Discover, Hilton, Lowe's, and Wells Fargo. You'll be able to chat with a representative and schedule appointments from within the Messages app on your iPhone, and even make purchases (processed with, unsurprisingly, Apple Pay). Importantly, Business Chat won't expose any of your personal information with whatever company you're talking with.
So when can I get iOS 11.3?
If you're a developer, the iOS beta program means you can start trying out the iOS 11.3 updates from today. You'll need to have a developer account with Apple, of course, and it's worth remembering that not everything is going to either a) be ready today, or b) be 100-percent smooth running. One of the reasons for getting developers onboard at this early stage, after all, is to get their input on ironing out the lingering bugs.
For the rest of us who aren't developers, there'll be an iOS 11.3 public beta later in the year. That will lag behind the cutting-edge developer builds, though it'll also mean less chance of running into bugs and glitches. Apple is yet to confirm exactly when the public beta will begin, thought it's worth noting that the iOS 11 public beta began 25 days after the developer version was released.
The final iOS 11.3 release, meanwhile, has been scheduled for Spring 2018. We're expecting it to be a free upgrade for the most recent iOS devices including iPhone, iPad, and iPod touch 6th Gen.