i'm watch offers Android on Your Wrist at a Premium

While this isn't the first time we've seen an Android wristwatch, it's certainly the most expensive. At 249 euro at their minimum and 14,999 euro on the higher end, you'd better know what you're getting into before you get this "i'm watch" for your mother for her birthday. This Android-based watch the Blue Sky group say is "compatible" with iPhone 4, all Android devices, BlackBerry, and Windows Phone 7, and the version of Android the watch itself will be running will be "a customized version" of Android 1.6. How on earth this group came to the conclusion that this ancient pre-2.0 version of the Google mobile OS was their best option for the watch we're not sure.
Before we continue to speak on whether or not this device was created several years ago, this then explaining the old version of Android, lets be clear about when this device will be released: sometime within "the end of November 2011." In addition, images for this watch-like device have only been released this month, August 2011. This device is currently only available through pre-order and at the moment, the creators have no plans to have it carried in stores. This device does not connect over Wi-Fi, instead working solely with Bluetooth, using bits of your smartphone to function fully.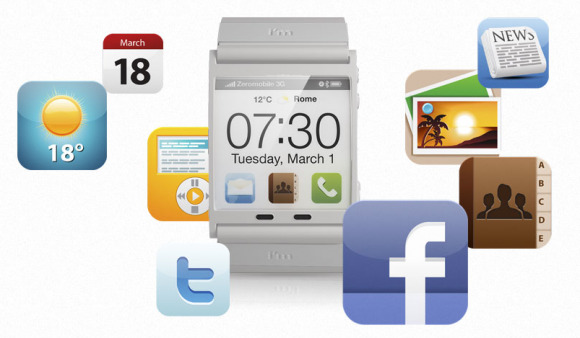 The way this watch works is with a combination of alerts sent from your smartphone and with an independent Android system working on the watch itself. Explained most clearly through the apps it's running, you'll find that this watch has the ability to work on its own (functioning then very much like an iPod Nano), or with your smartphone very similar to a Sony Ericsson LiveView – this link leading you to our full review of the device.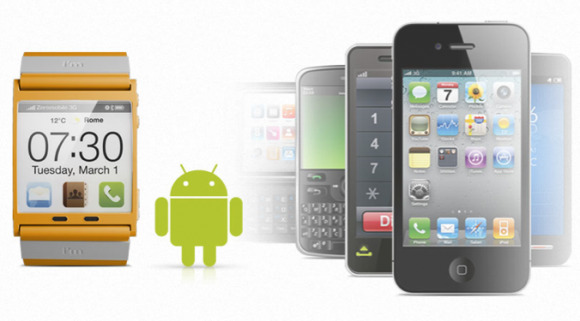 We've seen a couple other similar devices as of late, the first being just a whisper of a Motorola device by the name of Tracy XL, this perhaps transforming into the MotoActive we saw this past week. Then there's the WIMM Wearable Platform which we got a full hands-on of this past week as well. How will the i'm watch compare?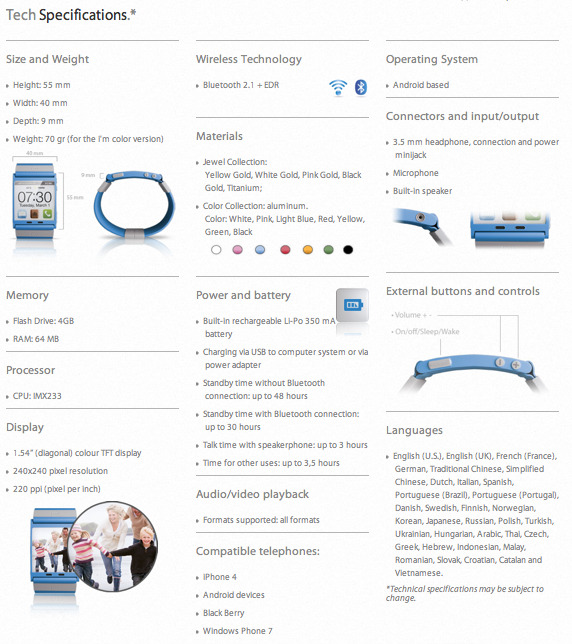 In the apps is where you'll find some of the answers. You'll first and for most have a full analog or digital format, whichever you prefer. You can check the weather with Weather Forecast, see future events with Appointments, check a ticker with Stock Market, and look through a set of images with Photo. As for items such as Calls, Message Preview, Email Preview, and Notifications, you'll be getting "previews" of items as sent to your i'm watch through Bluetooth from your smartphone. You'll still need to take out your smartphone to actually access your phone calls, your messages if you want to reply, and your full emails, but previews can be seen from the i'm watch.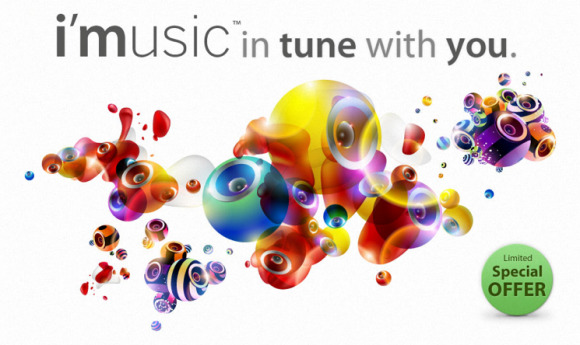 Then there's i'music and the i'market. It's not entirely clear how either will work save that i'music will at least be able to play music you add to your i'm watch like any average digital music player through your headphones which you can plug into the device, and the i'market will have new apps you can download once the device is in action and developers begin developing specifically for the device.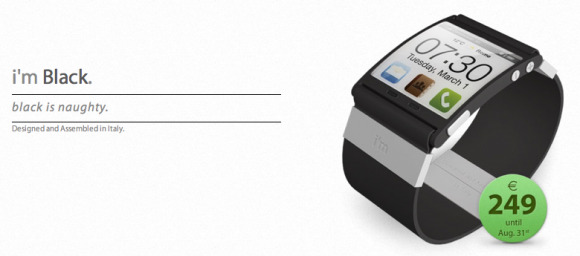 And what about these gigantic prices spoken about in the first paragraph of this post? First, the lower prices right around 250 Euro, those are simple colors White, Blue, Green, Yellow, Red, Pink, and Black. Then there's the really fantastic versions, Titanium for 599 Euro, Yellow, Pink, or Black Gold for 11,999 Euro, and White Gold with Diamonds for 14,999 Euro. You can request unique combinations of luxury materials as well, and each of these luxury editions are numbered and you can have you name engraved in them as well.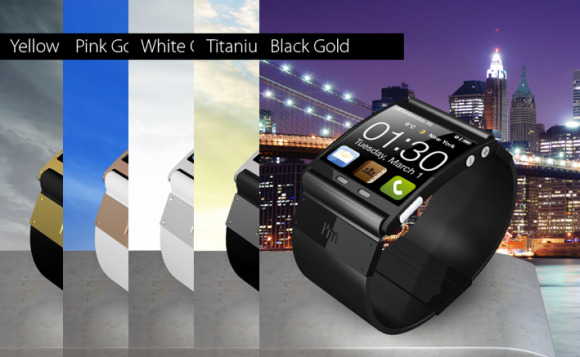 Sound like your kinda watch?