Huawei MWC 2013 press event invite tips Ascend P2 and 8-core CPU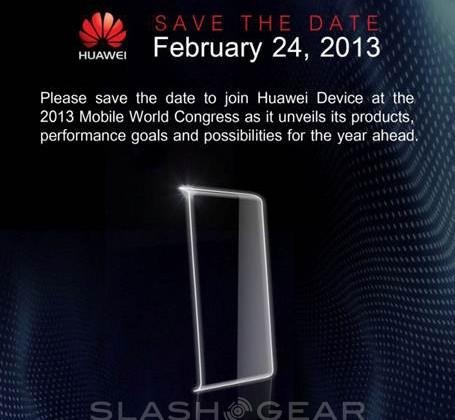 This week Huawei has made their Mobile World Congress 2013 presence official with an invitation to their main event. This event will quite likely continue to reveal the Ascend lineup of smartphones running Android with high definition displays and powerful processors under their respective hoods. We saw the massive Ascend Mate 6.1-inch display-toting beast as well as the lovely Ascend D2 with 5-inch 1080p display at CES 2013, and as it was tipped by Huawei CEO of Consumer Business Group's Richard Yu, the next step may be the Huawei Ascend P2. This device has been suggested to be coming with a processor packing 8 CPU cores.
That's one System on a Chip with 8 CPU cores, also known as more cores than any smartphone or tablet has ever brought forth before. As you should well know by now, it's not always about the number of CPU cores you have that tells you how powerful your device can get, but with [nearly] double the amount of cores any other competing product has, we're certainly curious about what the P-series can do. This device will also very likely be coming in at a very, very thin smartphone as its predecessor was.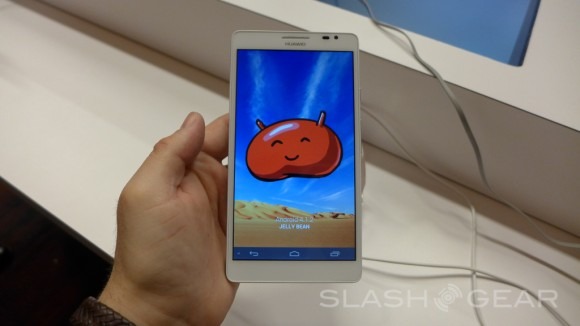 With Huawei bringing on $2.5 billion in profit throughout 2012, that being a lovely 33% rise compared to the year before, we must assume the company will continue to expand through 2013. This event will once again prove Huawei to be a real contender in the world market with devices such as the Huawei Ascend G615 being revealed between CES 2013 and MWC 2013 proving the company to have more rabbits in its hat than anyone expects. Also be sure to check the Huawei 4Afrika Windows Phone handsets to see how the company is moving in on the budget-friendly market in 2013.
And keep in mind that Huawei has been called the 3rd place manufacturer in the world's smartphone market at the end of 2012 by the IDC. This means that, yes, we are seeing the company expand, we are seeing Huawei continue to hit inroads to major markets like the USA, and yes, Mobile World Congress 2013 will be home to some new fabulous releases from the big H. Stay tuned in our lovely MWC 2013 tag portal for more!