Huawei tips 8-core processor and new P-series phone for MWC 2013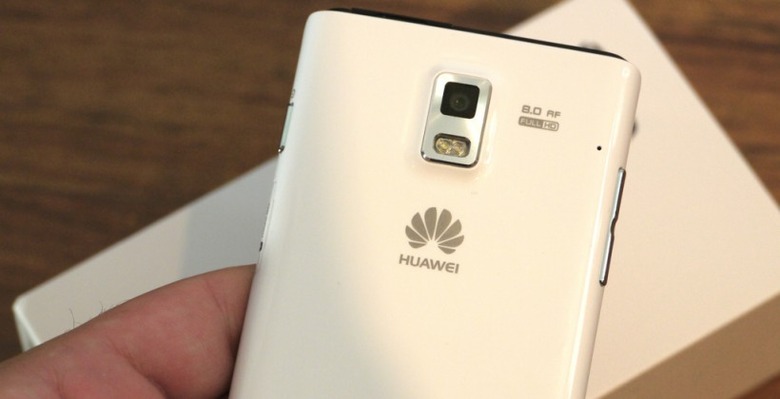 This week the folks at Huawei have revealed – or teased, really – a new phone that'll be coming out to the public at Mobile World Congress 2013. This event is next month while the tip here comes from CES and an interview with Engadget where the CEO of Huawei's Consumer Business Group Richard Yu made it plain that not only will Huawei be bringing a new next-generation super-thin P-series 2 smartphone to the market with a reveal at Mobile World Congress 2013 (next month – we'll be there), they'll also be bringing their very own octa-core (that's 8 CPU cores, mind you) processor to the market in the second half of the year.
This announcement has an 8-core Cortex A15 bit of action being prepared for the mainstream, or at least China – given Huawei's push to be inside the USA bit by bit over the past year, we wouldn't be surprised if they made an effort to release a phone or tablet with the SoC inside the states by the end of the 12 month period. This release will join the likes of Samsung who will be bringing their own 8-core design to the market this year as well – how it'll compare to NVIDIA's Tegra 4 is yet to be seen, 72 GPU cores and all.
Huawei's next-generation smartphone has been confirmed by Yu as being thinner than the Alcatel One Touch Idol Ultra, that being just 6.45mm. For comparison purposes, the iPhone 5 is 7.6mm thin and the Samsung Galaxy S III is 8.6mm. With a smartphone that thin, the biggest issue you're going to have are your nerves, thinking about how you're in more danger of busting it with your fingers than with a drop to the cement.
Have no fear, though, the body of this machine will be "metallic" – whether or not that means it'll be metal in this case is still up for debate. We'll be seeing more of Huawei at Mobile World Congress 2013 without a doubt. Join us starting on in our growing [MWC 2013 tag portal] and Barcelona will be delivered straight to you!