Huawei shocks smartphone market with 3rd place finish in 2012: IDC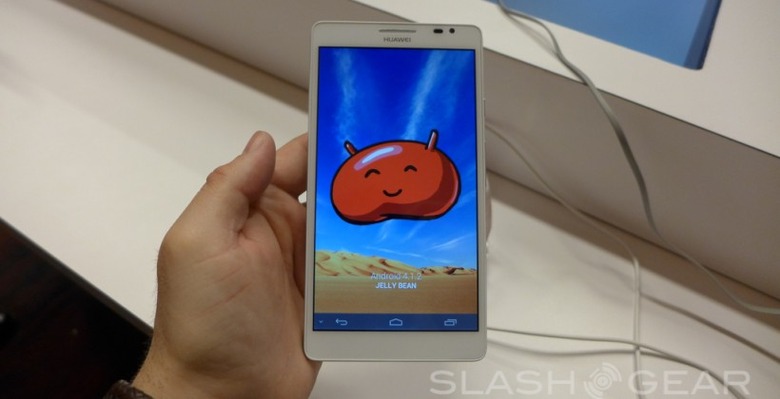 This week we're having a bit of a double-take on the IDC's release outlining the fourth quarter mobile device market share breakdown for the end of 2012, with none other than Huawei taking third place. This is absolutely surprising as all get-out as Huawei has never before cracked the top 5 smartphone vendors in the world – it's only been inside the top 10 before now. Groups like LG, Motorola, and Nokia do not appear in the top 5 for smartphone sales in the quarter, while Nokia sits pretty in second place for total mobile phone "Vendors, Shipments, and Market Share" for 2012 (that includes non-smart phones).
According to the IDC, Huawei's strategy including the high-end Ascend lineup which continues through 2013. IDC also notes that Huawei has "demonstrated its innovative skills" with such releases as the (at that time) world's thinnest phone with the Ascend P1. The Ascend Mate is also on the way here in 2013 with the world's first 6.1-inch smartphone display.
You'll also find Samsung and Apple right up on top of the smartphone market this fourth quarter of 2012, as it was expected, with a 29% and 21.8% market share respectively. Compared to these numbers, the third place entrant (Huawei) brings on a tiny 4.9%, while Sony and ZTE come in fourth and fifth with 4.5% and 4.3% respectively, the all-encompassing "Others" category gathering up the rest with 35.5% of the market total. This is all accounted for with a total of 219.4 million smartphones sold over the fourth quarter of 2012 all around the world, a 36.4% jump from Q4 of 2011.
As for smartphone sales recorded over the entirety of 2012, Samsung and Apple once again reign supreme with 30.3% of the market and 19.1% of the market respectively. Third, fourth, and fifth place may be surprises to you, on the other hand: Nokia, HTC, and Research in Motion (RIM, BlackBerry). Of course it's only with less than 15% of the market between the three of them that they exist on the list, less that one percentage point separating each of them, but there you have it – they're still up there!
[via IDC]