Samsung leads in strong smartphone demand, according to IDC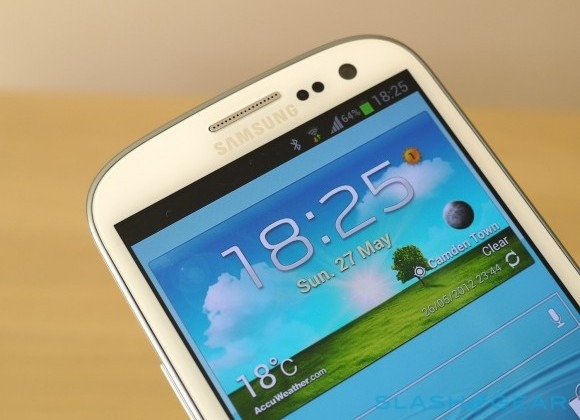 As if this wasn't surprising in the first place, the International Data Corporation (IDC) is reporting that the smartphone market is seeing strong demand and there's a heated battle going on between several handset manufacturers. However, Samsung leads the charge for 2012, with Apple, Nokia, HTC, and RIM following behind in total 2012 smartphone shipments.
The IDC's Q4 2012 report shows that all smartphones manufacturers have shipped a total of 219.4 million handsets during the three-month quarter, a 36.4% increase year-over-year. When taking a look at sales of all mobile phones, the IDC reports a total of 482.5 million phones were shipped during the quarter. With that said, smartphones accounted for roughly 45.5% of all mobile phone shipments during Q4 2012.
Looking at mobile phone sales for the whole year of 2012, the IDC says that 545.2 million smartphones were shipped worldwide, which is up from 495.3 million in 2011. From those numbers, Samsung lead the way with 215.8 million smartphone shipments in 2012, accounting for 30.3% of the market share for the year, up from 19% in 2011. In Q4 2012 alone, Samsung shipped 63.7 mobile phones, garnering 29% of the market share for the quarter.
For the quarter, Apple came in second with 21.8% market share and shipping 47.8 million units, Huawei in third with 4.9% market share and shipping 10.8 million smartphones, Sony in fourth shipping 9.8 million handsets with a 4.5% market share, and finally ZTE in fifth with 4.3% of the market share and shipping 9.5 million smartphones.
[via Android Community]