HTC to launch "hero product" in October to offset One M9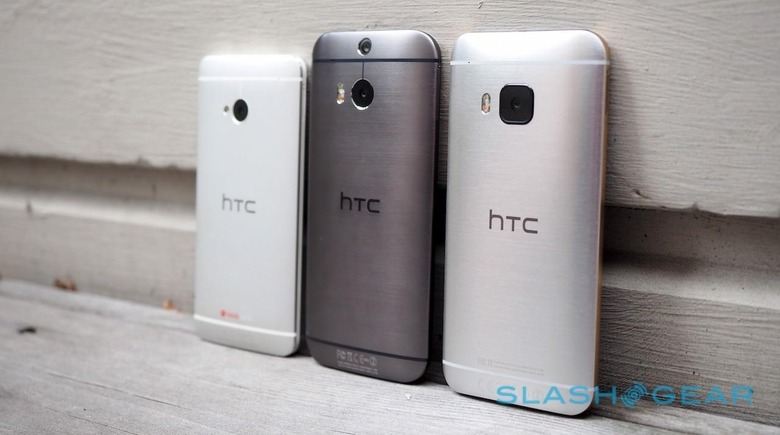 HTC just recently changed CEOs, surprisingly right after it announced what should have been its 2015 flagship. And one of the first big acts of new chief exec Cher Wang was to bow at a shareholders' meeting in order to apologize for the company's rather dismal performance. She admits that HTC has let people down, particularly its investors, but that shouldn't be the end of the story. Among the changes that must be made, which includes marketing and product strategies, HTC will be launching a new "hero product" in October to balance the failure of the One M9.
The HTC One M9 was a disappointment, to put it kindly. It had very little to offer above last year's standard bearer, no matter how much HTC would try to spin its classier looks and excruciating manufacturing process. The smartphone failed to inspire confidence, much less inspire a buying frenzy the way rivals like Samsung and LG could induce. That said, the One M9 isn't the only source of HTC's problems. Operating inefficiency and conservative marketing were also to blame.
Considering its flagship was a failure, HTC is now planning to launch a new hero product by the fourth quarter, which would see it clash with the Samsung Galaxy Note 5 and the iPhone 6s. In effect, HTC could be adopting the same bi-annual strategy that some OEMs follow. It's not that HTC actually can't do it. Thrice now it has proven that it can actually put out a contender, with the One M9+, the One E9+, and, just yesterday, the One ME. These three strangely sport specs that go head to head with other flagships, perhaps except for the MediaTek CPU.
Wang also promises to gird up HTC's loins and make the company operate in maximum efficiency. That also means trying to get its marketing strategy right. The company chair admits that it doesn't have the marketing budget of Samsung or Apple and that its conventional campaigns have born little fruit. As such, it will be looking into other means to drum up hype, interest, and, eventually, sales. That also means no more Robert Downey, Jr. after this year.
One other Hail Mary that HTC has is diversifying its portfolio beyond smartphones. It has already don so with its RE camera and it is doing it again with the HTC Vive virtual reality headset, done in collaboration with Steam's Valve. Wang says that reception of the device was quite positive, leading the company to believe in its future profitability. But then, the real litmus test will be when it actually launches, and HTC is still silent on that front.
VIA: Taipei Times