The changing of the guard: Cher Wang is the new HTC CEO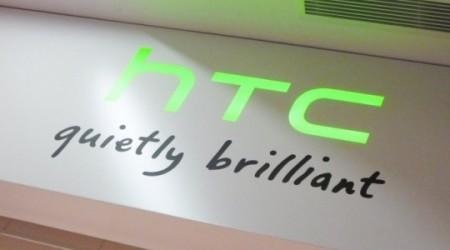 CEO changes happen. Sometimes, the current head steps down for health or personal reasons. Sometimes, it's merely to give way to a younger generation. But on average, such high-level management shifts usually betray some problem that a company is scrambling to resolve, partly by changing the CEO. When that company is HTC and that CEO is Peter Chou, that might very well be the case. The Taiwanese OEM has just announced that, effective immediately, Ms. Cher Wang will be the company's new chief executive, bring perhaps hopes of a revived HTC.
It's not that Peter Chou was actually terrible. He can perhaps be credited for actually turning HTC around to become one of the most notable Android smartphone makers in the world, even though it lags behind the giants in terms of sales. But HTC's popularity was only just that. It's One flagships were no underdogs in terms of features and performance, but they still lagged behind the likes of Samsung and LG in Android. When you include Apple, HTC is definitely far behind. After three years of declining sales, HTC's board decided it's time for a change.
That change is hoped to come from Cher Wang, who is definitely no stranger to the company. After all, she co-founded HTC and currently sits as Chairman of HTC Corp. Apparently, she has actually been hands on behind the scenes for the last two years, taking care of business while Chou focused on product development which would see the likes of the HTC RE camera and the HTC Vive VR headset. After that much grooming, it was time for Wang to take the reins.
Wang will definitely be no stranger to the challenges that face HTC in the months ahead. It's new One M9 smartphone might seem like a tasty upgrade for older One (M7) and M8 owners, but it perhaps pales in comparison to what Samsung cooked up in the Galaxy S6, especially in the Galaxy S6 edge. It has broadened its business to include imaging (RE) and gaming (Vive), which runs the risk of spreading the company's already thin resources even further. Some might attribute HTC's continued existence, despite the losses, to Wang's management. Hopefully, she will be able to continue doing so and even more.