HTC One M8 EYE shows up in HTC's Chinese eshop page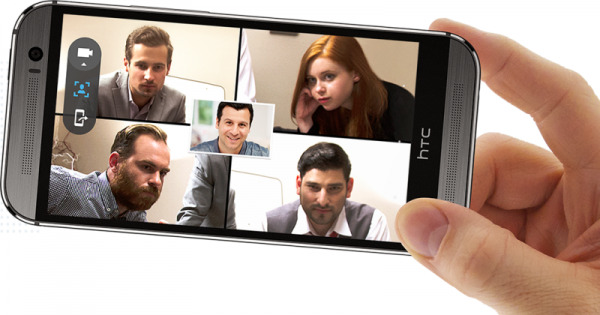 HTC has just recently regaled the tech world with its new hobby, digital imaging and photography. While we did expect and indeed saw the teased HTC RE camera and leaked HTC Desire EYE, one thing that was mysteriously left out of the stage was another leaked smartphone. Now that device, the HTC One M8 EYE, is now official, but HTC strangely only launched it silently over its Chinese website. Perhaps its because, compared to the Desire EYE, the One M8 EYE is a less sensational smartphone.
As previously leaked, this is the same HTC One M8 for all intents and purposes. You have the same hardware features and, more importantly, the same premium look that the HTC Desire EYE sadly didn't have, despite the otherwise impressive spec sheet. That means the same 2.3 GHz quad-core processor, 2 GB of RAM, 16 GB of storage and a 5.0-inch 1080p display.
Being an EYE line device, though, you can expect that there would be something different about the cameras. This One M8 EYE still has that duo camera setup, but instead of its self-hyped 4 ultrapixel mix, it has now opted to go with a more familiar 13 megapixel sensor. Sadly, unlike the Desire EYE, this one isn't pandering to the selfie crowd as its front-facing camera is the same 5 megapixel, without an LED flash. That said, it does have the suite of EYE camera features that HTC has just announced, but considering those will also be arriving on the non-EYE One M8 anyway, that isn't exactly special. Buyers will just get it earlier than most.
We can only presume for now that the HTC One M8 EYE is only available for China, at least initially. It formally launches on October 15 but pre-orders are now open. This smartphone carries a 3,999 RMB ($652) price tag, but that does already include a free Dot View case as well.
SOURCE: HTC