HTC J Butterfly (M8) is a beast you cannot have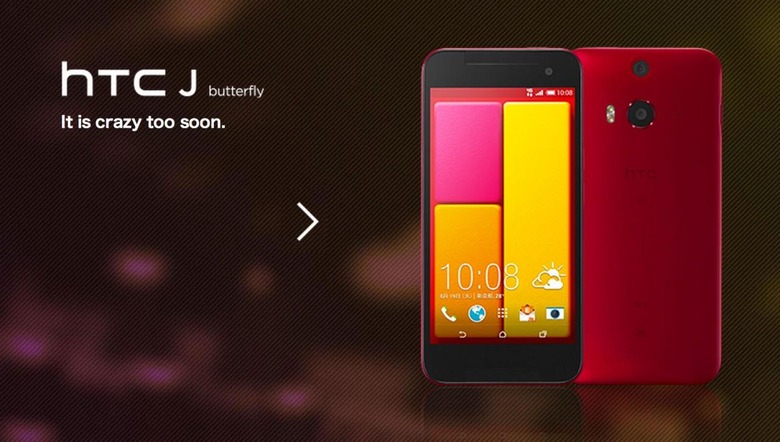 Over the past several years, HTC has released a high-end smartphone or smartphones in the United States as well as a slightly more awesome device overseas. The most recent example is the HTC J Butterfly, a smartphone that takes all of the high points in the HTC One (M8) and supercharges them. In this case, you also get full waterproofing and a set of bright colored back panels – bright red or blue from the start. Will this model ever come to the United States?
When the first HTC J Butterfly was released, it was the first of its kind. It had a massive (for the time) 5-inch display with Full HD resolution. That's 1080p – something we're used to by now, here, a little under 2-years after
the first J Butterfly was revealed.
The J Butterfly eventually found a home in the United States as the
, a Verizon exclusive with most of the same specifications as its international cousin. Then the HTC One arrived.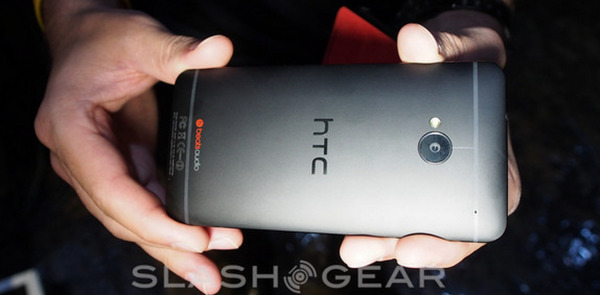 In February of 2013 we had our
This device was re-named "HTC One (M7)" here in 2014 to make way for the "HTC One (M8)" nomenclature. Then in June of 2013 we saw the
This was an upgrade to the HTC One (M7) that we never saw in the United States. There was also a standard upgrade to the HTC One (M7) in a Chinese iteration which had dual-SIM support and a microSD card slot.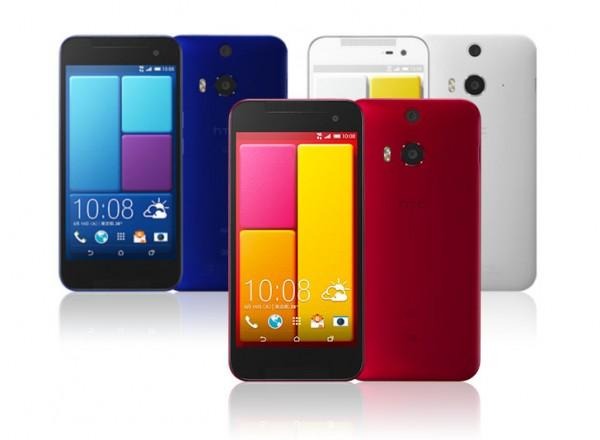 Now we're looking at the new HTC J Butterfly, a device that, by all means, should be called the HTC J Butterfly (M8). This device is to the HTC One (M8) what the original J Butterfly was to the (M7). The name is exactly the same as the original, confusingly, but it's certainly new.
Display: 5-inch Super LCD3 Full HD 1080 x 1920
Size: 70 x 145 x 10mm
Weight: 156g
Battery: 2700mAh
OS: Android 4.4
SoC: MSM8974AC/2.5GHz (Quad-Core) (That's a Qualcomm Snapdragon 801)
RAM: 2GB
Built-in storage: 32GB + microSDXC card slot up to 128GB
Camera: 13-megapixel with secondary "Duo" camera for quick focus
Secondary Camera (front facing): 5-megapixel
The processor is a third-generation where the (M8)'s 801 is a second-generation (MSM8974AB) with a slightly lower clock speed (2.2Ghz). This device also has Waterproofing at (IPX5/IPX7) as well as (IP5X) dust-proofing.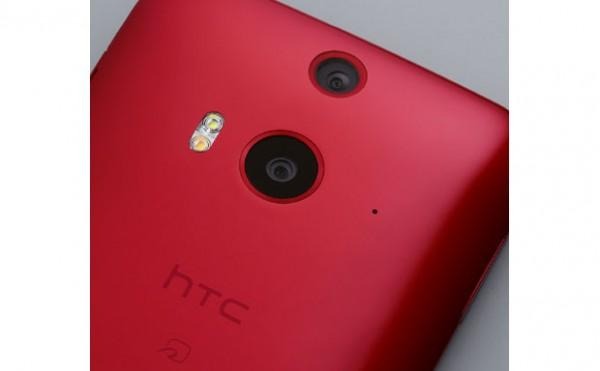 As with many devices in the area, this smartphone also comes with a TV antenna. See our
to see another example.

ABOVE: More HTC Dot View Cases in a variety of colors, all working with the HTC J Butterfly.
So – long story short: this device is essentially an HTC One (M8) with a few upgrades that make it even more awesome. Though they don't say so explicitly, this device also has front-facing speakers, the kind we call "BoomSound" here in the USA.
Look like a winner to you? You'll have to pick one up from KDDI in Japan when they're released next month. Don't expect them to pick up on your signal unless you've got an AT&T SIM, and we've not yet tested the 4G LTE – good luck to you!