HTC Butterfly S: So close, yet so far (away)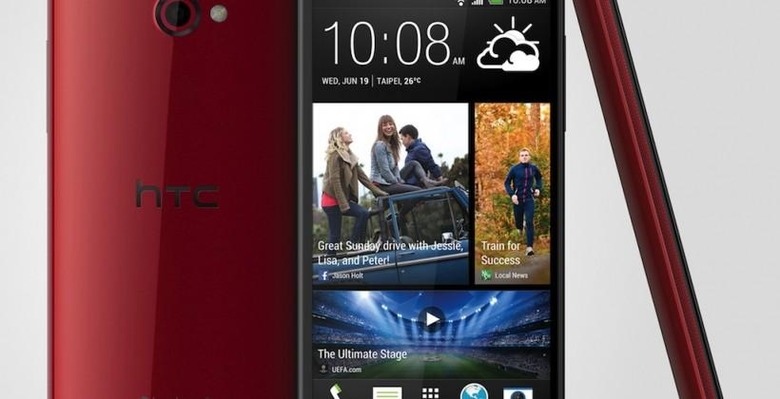 HTC's original J Butterfly was a phone of firsts for the company, most notably the 1080p display. It may not have been the only phone to feature Full HD resolution, but it pushed HTC back into the limelight and helped us forget devices like the Sensation XL, which got the big-display part right but then dropped the ball in terms of resolution. Of course, with limited Butterfly availability outside of Asia, we had to wait several months until the HTC One to get our fix of 1080p HTC. Now, just as One supplies are finally catching up, the Butterfly S comes along to show us that yes, HTC can fit it all into a single device, it just probably won't sell it to you.
The One has been more than warmly received, proving to be perhaps the most wowing device from HTC's line-up since the original Desire. Reviews – ours included – praised its beautifully-made aluminum unibody casing, its excellent Super LCD 3 display, and its innovative UltraPixel camera that, although undercutting rivals with a mere 4-megapixel resolution on paper, produced better low-light and action shots thanks to making those pixels physically bigger.
Most impressive of all, put next to Samsung's Galaxy S 4, the One managed to more than hold its own. Where critics slammed the Samsung for being a polishing of the previous Galaxy S3, HTC had legitimately gone back to the drawing board and come up with something undeniably special (even if it lacked the marketing budget to properly tell people that fact).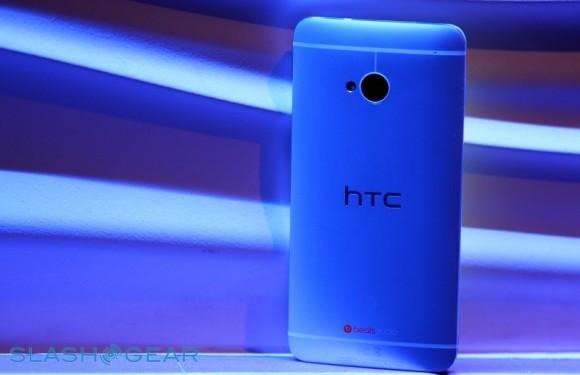 Of course there were criticisms. The unibody casing is nice, but HTC left out a removable battery and a microSD slot (then subsequently addressed the latter with the Chinese version of the One, which also had dual-SIM support even if you still couldn't remove its battery). HTC's clever Zoe feature, which simultaneously grabs twenty burst frames and a short Full HD video clip, swiftly eats up storage, which makes the absence of expandable memory even more galling.
[aquote]Just when you think you can live with One compromises, HTC brings a new phone to really rub it in[/aquote]
Just when you think you can live with the compromises though, HTC brings along a new phone to really rub it in. The Butterfly S nudges what we liked about the original phone further in the direction of the One: so, you now get UltraPixel tech and BoomSound speakers, but
HTC also one-ups the One in other ways, such as by accommodating a huge battery. Yes, it's non-removable, but at 3,200 mAh – nearly 40-percent larger than what the One offers – that's a whole lot easier to accept.
HTC has even managed to do all that (and still use a 5-inch display, versus the One's 4.7-inch panel) while not making the Butterfly S ridiculously chunky. At 144.5 x 70.5 x 10.6 mm it's not a tiny phone, true, but it's also not obscenely larger than the One's 137.4 x 68.2 x 9.3 mm chassis.
The Butterfly S isn't perfect. There's no LTE – it tops out at HSPA+ – and the UltraPixel camera lacks optical image stabilization, unlike on the One. Physically, the design has been fettled so that it's more in line with the styling of the One, but it's still made of plastic not metal. We know, from the Chinese version of the One, that HTC can do unibody-appearance and metal and still have a removable back cover, so we'd guess it was a weight and price issue that forced the Butterfly S to stick with plastic.
Nonetheless, it's a highly appealing device, as evidenced by the number of people who, having seen the Butterfly S a few hours ago, immediately bemoaned the fact that they'd just spent their money on a One.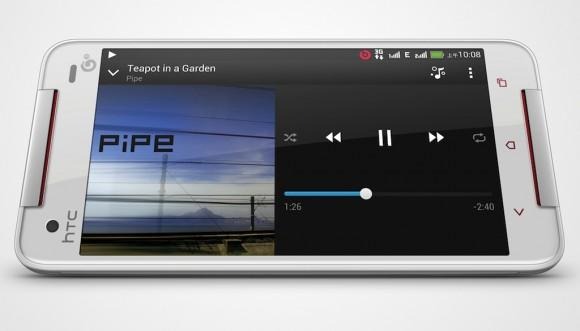 If there's a fatal mistake, then HTC's at least sticks to form: availability. The Butterfly S, so alluring to Western would-be users, is only to be available in "select markets in Asia" HTC tells us. Unlike Samsung, which has cornered the market in Android devices by thrusting localized variants of the same phone into every store it can, HTC continues to divide its range up and spend time it can't really afford on broadly differentiated models for region-specific release.
In the process, it finds itself in the bizarre situation where it gets criticized for spreading itself too thinly with umpteen devices in its range, even though when it comes to individual markets it still has gaping holes in the line-up.
HTC has phones people want to buy. In some cases, like the One, they're so popular that it can't quite keep up with demand. Yet at times when it should strike out and be ambitious, bold, it holds off and loses potential sales in the process. The HTC Butterfly S is shaping up to be a brilliant handset, it's just a shame HTC won't put it in our hands.