HTC forms Studio for Hero Device makeover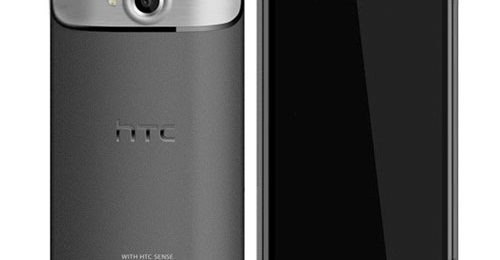 has formed a new Studio division to helm its "
" strategy for 2012, reporting directly to CEO Peter Chou and comprising design, engineering and software specialists with a relatively blank slate on components. Revealed by chief financial officer Winston Yung during HTC's financial results call yesterday, 
 reports, the Studio could well look beyond the company's current chipset relationship with Qualcomm, among other changes. Yung had conceded that HTC's 2011 range fell short, with LTE devices
proving oversized and under-performing on battery life
.
"From the design point of view, from the choice of components, having a lot more open mind as to what components we use, and using the most appropriate components for the phone. By having a more focused approach to our product strategy, and having the organization behind the product strategy to support it. I think I have told some people when talked about the creation of this Studio, which is a department within HTC that reports directly to Peter [Chou, HTC CEO]. And this group of people comprise the team from design, the team from engineering and etc; working on a cross disciplinary approach, and reporting directly to Peter. It has a lot of focus, is spending a lot of time on the key products that we are going to launch this year" Winston Yung, CFO, HTC
Meanwhile, many of HTC's other 2011 handsets fell into the "me too" category, failing to distinguish themselves from rival phones from Samsung and Apple. The company was late to the market with dual-core processors, and though the effectiveness of the chips depends greatly on software optimization, on a marketing level it put HTC behind the game when rivals were driving ahead with Tegra 2 and other platforms.
"I think from these various perspectives, organization more focused on strategy and having a more open mind on components, choosing the best components, will allow us to regain the edge in products ... for most components there are multiple sources. And we actually want to and make sure that we do have multiple sources for a single component. So we have, I think, a very good range of suppliers to choose from on CPU, for example, or memory, for example. And I don't think we are constrained in any way from a component point of view" Winston Yung, CFO, HTC
That delay was, in part, down to HTC's commitment to using Qualcomm chipsets, something Yung implies is not necessarily a given for 2012 and beyond. There are multiple options for CPU and the company is not "constrained in any way" the CFO said, seemingly prioritizing timeliness ahead of lasting relationships to
turn the next set of devices around
.
It's an approach that's long overdue. We've written before about
HTC's shortcomings in component access
and apparent reluctance to capitalize on the areas it has had advantages in, such as cloud services; in the meantime, Samsung has cornered the market in high-end Android devices, and Apple's tightly-constructed ecosystem has continued to gather pace. We should see the first fruits of HTC's new thinking at
later this month.
[
Android Community]