HTC reports dire Q4 2011 with worse to come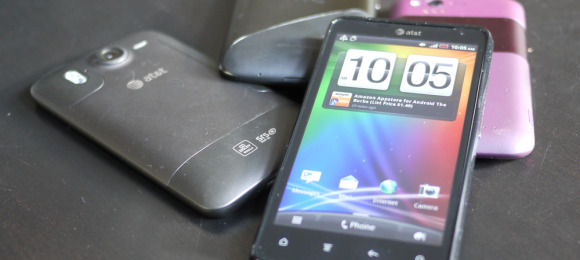 HTC had done its best to set expectations low for its Q4 2011 financial results, and with good reason: the smartphone company saw revenue and margins slump, and expects little good news in the short-term. Revenue for the three month period fell 2.49-percent year-on-year and over a quarter from Q3, to NT$101.42bn ($3.44bn), the company has announced today [pdf link], with profit ditching almost 12-percent year-on-year to NT$27.5bn ($933m).
Meanwhile, gross margins have continued to slide all through 2011, starting the year at 29.25-percent in Q1, but ending it at 27.12-percent. HTC had a relatively strong summer, but lackluster holiday sales soured the year, despite annual revenues being up considerably on 2010.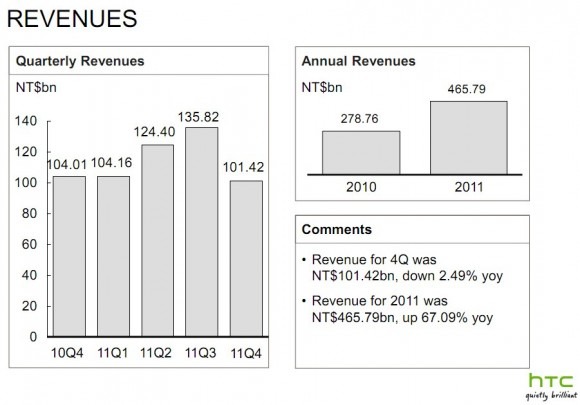 The problem, it's generally perceived, is too many "me too" phones and not enough legitimate Apple and Samsung rivals. It's a shortcoming even HTC has conceded; the company said last month that it planned a return to the "Hero Strategy" in 2012, focusing on quality over quantity.
That won't happen straight away, however, and HTC warns that Q1 2012 is likely to see even worse news as the company transitions to its new range. Revenues of just NT$65-70bn ($2.2-2.4bn) are on the cards, with a 25-percent gross margin.
"Despite short-term difficulties," HTC insists, "momentum will resume in the upcoming product cycle driven by HTC's brand strength, innovation, and design/engineering capabilities." We'll see the first evidence of that – with the HTC Ville and HTC Edge - at MWC 2012 later this month.