HTC to return to Hero Device strategy for 2012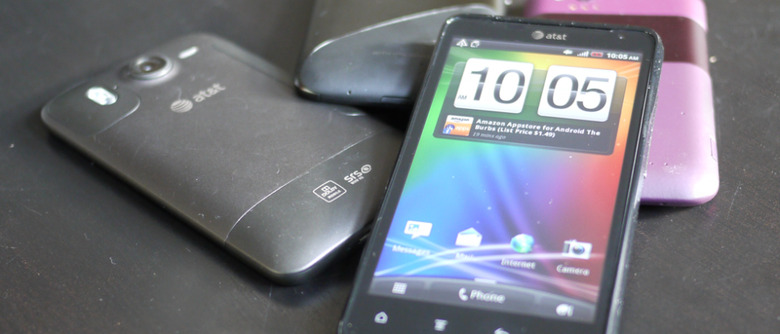 In a move that should have Android device and Windows Phone device lovers jumping for joy, HTC has turned vocal on their plans for 2012 to release a limited amount of smartphones and tablets, each of them perfected to "hero" status. While the main bulk of the mobile market's strategy still seems to be to toss as many different devices against the wall to see which ones stick, HTC's UK chief Phil Robertson has made it clear, speaking with Mobile Magazine, that they'll be cutting down on the bulk for this year. In addition, HTC is said to be releasing devices starting in the second quarter of the year, not immediately going full-boar here right at the start.
With HTC's current portfolio spread across so many devices it'd make any Android or Windows Phone lover's head spin, they've had a lot to think about in regards to what works and what simply does not. While HTC's first quarter of 2012 has shown the company to have had a net profit fall of 26% to $365 million, Robertson is coming out strong saying that the mistake may well have simply been in the last quarter of 2011. He spoke thusly this week:
"We had a fantastic year, with 65% growth year on year in the UK. But in Q4 we delivered a lot more products than in the past. Now we want to create more of a 'hero' approach. We make great phones, but it is hard to do that when the portfolio is spread too much." – Robertson
Of course we know all too well how many devices HTC dropped in the last few months of last year, and we're certainly ready for the metal-loving ultra-high-quality device maker to take its time with its 2012 suite. A streamlined product has worked for you know who here in the mobile world, and HTC certainly has the chops to bring quality products to market – so let's make it happen, folks! Robertson continued:
"So 2012 is about giving our customers something special. We need to make sure we do not go so far down the line that we segment our products by launching lots of different SKUs." – Robertson
Robertson also added that they'd be letting tablets take a back seat to smartphones this year, but made sure to mention that they would still be working on tablets for the future. Can't wait to see what HTC brings to the party at Mobile World Congress!
[via Mobile Today]