HTC Flyer Tablet $299 At Best Buy Starting In October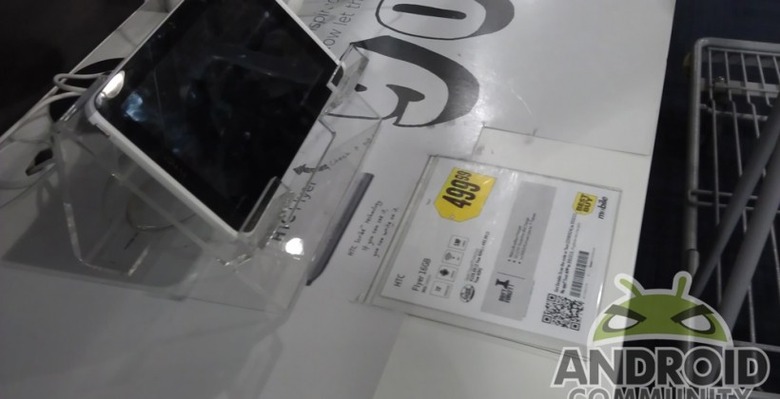 Best Buy and HTC must have had a sit-down recently regarding the Flyer tablet that's been out for some months, because come October 1st, the price of this tablet will be reduced by $200 from its original price of $499.99 to its lowest price ever, $299.99. It's time to drop those tablet prices, ladies and gentlemen, and it's not just because the Amazon Kindle Fire is scaring the cheese out of the competition (not verified, but quite possible). Low sales and the ever-deepening pool of tablets out there certainly has had an impact on the price of tablets across the board, as evidenced here in the Flyer and the now sold-out TouchPad from HP.
If you'll take a look here you'll see that we reviewed this tablet all the way back at the start of May when it was only out in the UK and again at the end of May when it was formally released in the USA to Best Buy stores in the Wi-fi edition you see being price-slashed here. No word yet on if the third edition, the HTC EVO View 4G, will be slashed accordingly. Meanwhile we've got reservations again about the highest-priced on-contract Android tablet on the market also put up by HTC, that being the HTC Jetstream, a 10-inch tablet currently set at $700 on AT&T.
Also I'd like to point you in the direction of a post I wrote a few months ago for Android Community entitled Best Buy Takes Tablets Seriously with Massive Floor Setting. Currently Best Buy is quite obviously the most tablet-ready store in the USA, it having the biggest amount of floor space dedicated specifically to the tablet market. Will it be enough to pump up future tablets to avoid windfall from the lower-priced tier of tablets on the horizon?