HP TouchPad (Briefly) Up For Sale In UK Again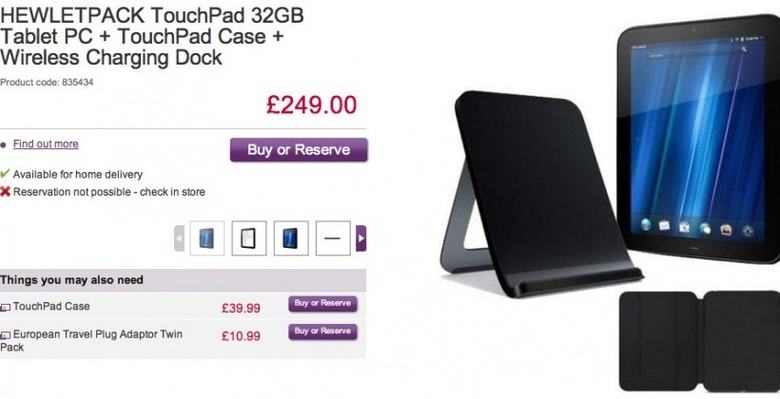 The discontinued HP TouchPad has turned up in stock at UK retailer PC World, though it's unclear how long supplies of the webOS tablet will last. Priced at £249.99 ($398) for the 32GB TouchPad with the wireless charging dock and case – the 16GB bundle sold out in short order – the cost is a long way off the $99.99 bargain US shoppers were treated to last month.
We don't know where the retailer's stock has come from, but the assumption is that it's not part of HP's final production run. Those slates are expected to be limited to the US market, and probably to only fulfill outstanding orders from the last round of sales, rather than going up for grabs internationally.
Whether the TouchPad is a good buy depends on how attached to the idea of webOS you are, how much you trust HP's commitment to continue development of the platform, or whether you're willing to roll up your sleeves and get hacking. Projects to load Android 3.x Honeycomb onto the TouchPad are already underway, and HP has hinted that the slate could be resurrected after the PC business is spun off. So, any takers?
[Thanks to everyone who sent this in!]